Aldon Smith Live Streams Himself Smoking Blunt, Says No One Will Ever Know
By Amber Lee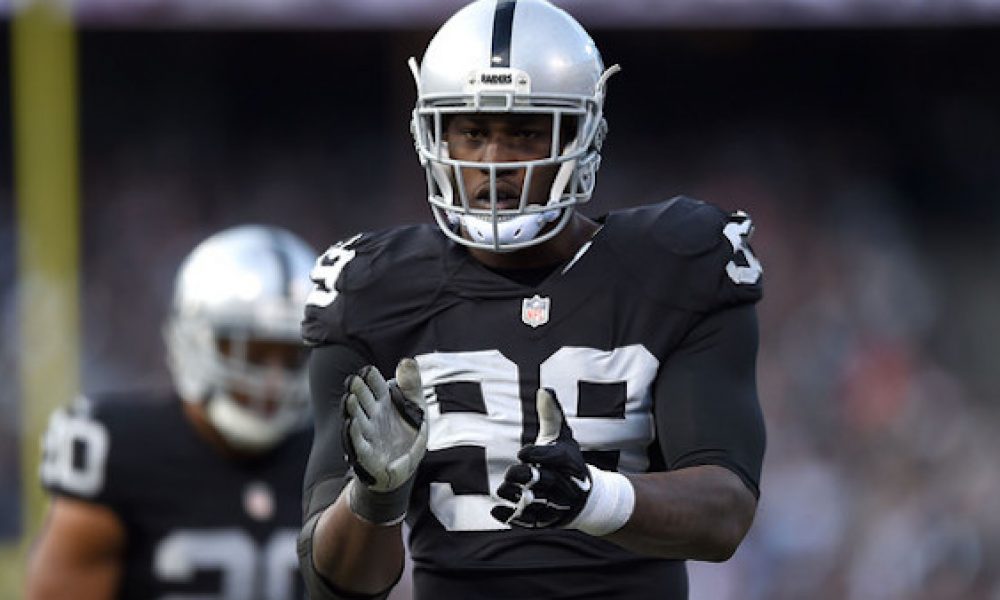 Oakland Raiders linebacker Aldon Smith, who is currently serving a calendar year suspension for violating the NFL's substance abuse policy, hasn't let the league stop him from doing what he loves—abusing substances in the most public of ways.
A former first round pick of the San Francisco 49ers, the team parted ways with the 2012 Rookie of the Year ahead of the 2015 season after a series run-ins with the law culminated with an arrest for DUI, hit-and-run, and vandalism that August. The one-year suspension was handed down three months later.
That kind of career-threatening heat might be more than it enough to convince a less dedicated stoner to take a step back and focus on football, but not Smith. In fact, CSN Bay Area reports that not only has Smith been smoking weed, he's also been documenting his exploits for posterity by live streaming them on Periscope.
Per CSN:
Some older videos are archived, and Smith has used an account titled "ravenga," to post video segments under the name "Ricky." …

Among the 31 video segments archived and publicly available is an installment entitled "Fire up session," where Smith never appears on camera but his voice, unmistakable when compared to other videos where he talks directly to the camera, has a conversation with an unidentified female about a hand-rolled cigarette shown on screen.
At one point in the video, an unidentified woman tells Smith that he "shouldn't even be posting that" and that he is "hella stupid" for doing so. At which point he interjects, "They don't know it's me. It's not like I put 'Aldon Smith.'"
Oh come on, bruh!
::face palm::
According to ESPN's Ed Werder, the NFL is now investigating the incident to determine whether or not Smith has violated "the protocols required of a suspended player seeking reinstatement." Because neither people physically appear in the video, expect Smith to play the (im)plausible deniability card.
Update:
Good try, not me

— Aldon Smith (@AldonSmith) July 25, 2016
Lol. Yep.