Alfred Morris Still Rolls with '91 Mazda
By Jonathon Natsis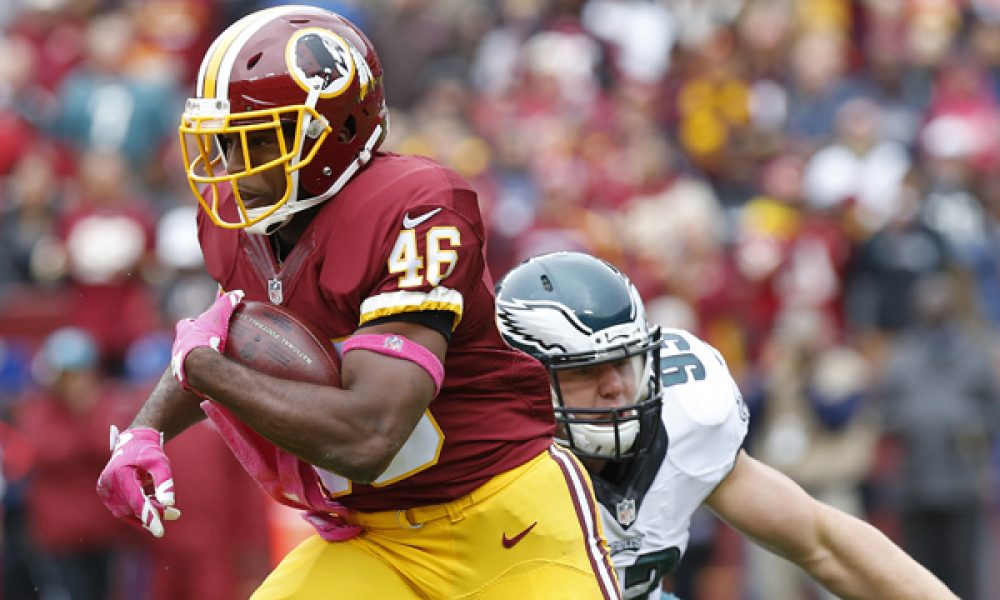 Pro athletes usually aren't much for thriftiness, especially when it comes to wheels. But new Dallas Cowboys running back Alfred Morris has bucked the trend, revealing he still gets around in the 1991 Mazda sedan he once bought from an eager seller for all of two bucks.
This is despite the ink still being wet on his two-year, $3.5 million deal signed with Dallas in March. The vehicle has since become a matter of nostalgia for Morris, who will continue to ride with his first love until the car decides it's had enough.
"I still drive Bentley, which is what I call my car even though she's not really a Bentley," Morris joked. "It's always going to be my baby and I'm going to drive it 'til she dies."
Of course, even those who prefer to stay ballin' on a budget can't say no to a couple of upgrades along the way. Pouncing on the good publicity sure to follow, Mazda was only too willing to restore Morris' dinosaur to factory-floor condition back in 2013.
The company touched up some cosmetics, fine tuned the engine and transmission, and added a couple of contemporary perks like a touch screen and built-in navigation system, proving once and for all that the richer you are, the less stuff you have to pay for.
Still, it's refreshing to see the former sixth-round pick staying humble and close to his roots. Morris' choice of car – a practical one designed to get from A to B as efficiently as possible – reflects his north-south, unhesitating running style. On a stacked Cowboys roster at running back, the former Redskins breakout will likely compete with Darren McFadden for backup duties behind first-round superstar Ezekiel Elliott this season.
You can check out Bentley (as well as Al-Mo's atrocious parking job) here: https://www.instagram.com/p/8HJTbtxPFL/