Andre Johnson Signs Two-Year Deal with Titans
By Jonathon Natsis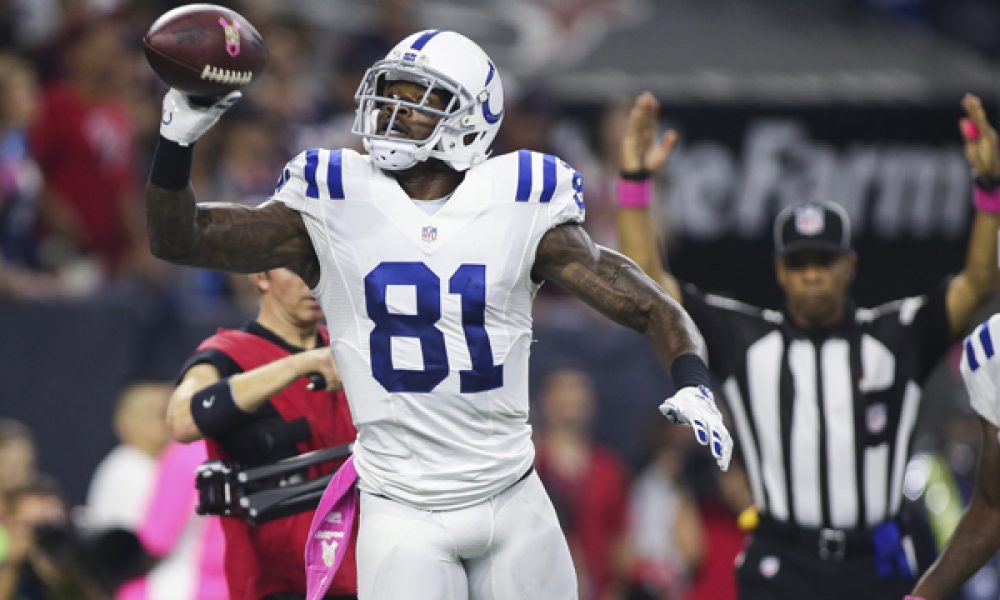 From franchise face to journeyman: such is life in the NFL as a skill player post-thirty. That's the case for Andre Johnson, whose claim to Canton will have to wait at least one more year following news that the legendary receiver has agreed to a two-year deal with the Tennessee Titans.
After a slumping season in Indianapolis, many expected the prospective Hall of Fame wideout to call it quits on a long and consistent career. Last year, Johnson had his least productive season since 2005, counting only campaigns that weren't drastically cut short by injury.
Part of Johnson's decision to leave Houston was his understanding that he was to be fazed out of the offense in preference of younger, more explosive targets like DeAndre Hopkins. After signing with Indy, Johnson told reporters he "laughed" at Houston's assurance that he would only catch 40 balls as an ageing member of their new-look offense. Johnson ended the year with 41 receptions as a Colt.
But fate was cruel to Andre in two ways. After a dozen seasons of incredible production with mostly a cast of unknowns and draft busts feeding him the ball, Johnson was looking forward to developing a rapport with one of the game's best young QBs, before a busted shoulder and lacerated kidney ended Andrew Luck's season after just seven games.
Johnson's Super Bowl dream was similarly crushed, with the Colts having been considered frontrunners for the Lombardi trophy in the 2015 offseason.
Now, Johnson has a final chance to prove he can still get it done. Marcus Mariota is no slouch either, and the Titans are quietly building a sexy offense based around their franchise quarterback.
The team has added improvements to the offensive line (including eighth overall pick, Jack Conklin), a couple of instant contributors in the backfield (DeMarco Murray and Derrick Henry), and a number of pass catching weapons (Dorial Green-Beckham, Kendall Wright, former Falcon Harry Douglas and elite TE Delanie Walker).
With all that talent around him, Andre will probably have another 40-catch season, provided he makes the final roster. At 35 years old, he'll want to make the most of every one.