Arian Foster Strong in Dolphins Debut
By Jonathon Natsis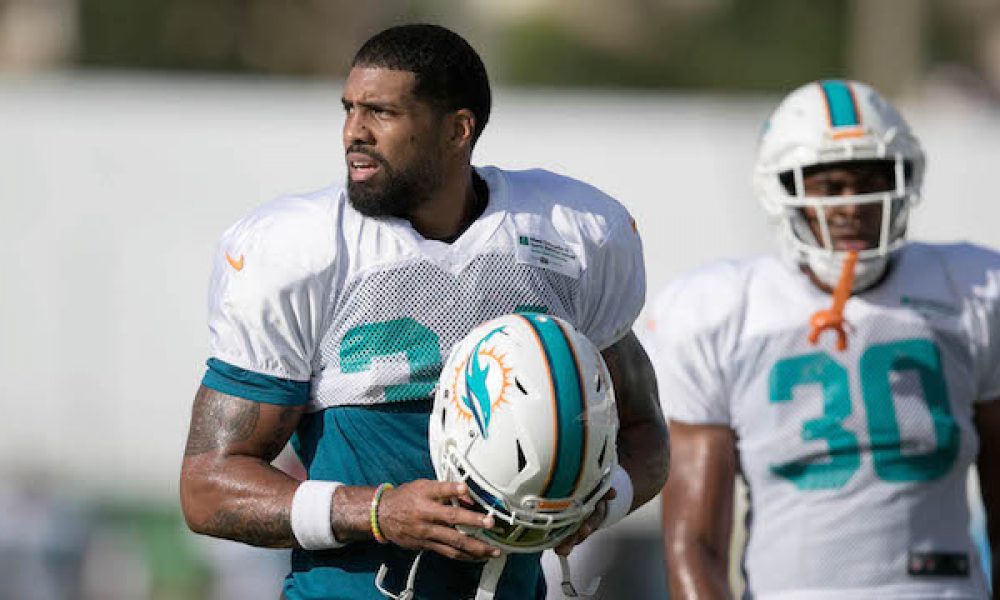 With the preseason being a time to hype up returning players and watch fresh signees in a new scheme, somehow the return of decorated running back Arian Foster had gone largely unnoticed by NFL fans.
The former Houston rusher suited up in aqua and white on Thursday night for the first time since tearing his Achilles in October last year (ironically, in a blowout loss to Miami). Foster saw limited playing time and registered a pedestrian 30 yards from scrimmage, but made his snaps count and took the first step in proving he can be a contributor beyond the dreaded "three-oh."
An early sign that Foster still had some juice left came on a third-down reception out of the flat. With a long way to go and hard-hitting Falcons rookie safety Keanu Neal between him and the first-down marker, Foster shimmied his way out of the tackle before racking up solid YAC and stepping out of bounds.
On a fourth-down conversion attempt deep in the redzone, Foster caught another pass, displaying veteran savvy to get just enough yardage to move the chains despite not reaching pay dirt. Soon after, the enigmatic back showcased a trademark cut back against the grain to shed the only man capable of making the tackle and strolling into the endzone.
Announcers Mike Tirico and Chris Collinsworth were fawning over the fancy footwork (and for good reason), but give some credit to the blocking scheme. With the entire O-line pulling to the right, tight end Jordan Cameron shuffled over to the left and laid the block that cleared Foster's lane.
Foster did some of his best work without any semblance of a passing game in Houston. Teams would frequently stack the box to contain the Texans' only offensive threat at the time, and he still found ways to make people miss.
Behind an ever-improving quarterback in Ryan Tannehill, a legit number-one target in Jarvis Landry and a committee of capable running backs, the intellectual Foster doesn't look like he's ready to fully devote his life to literature and philosophy just yet.