Arian Foster to Work Out for Miami, Detroit
By Jonathon Natsis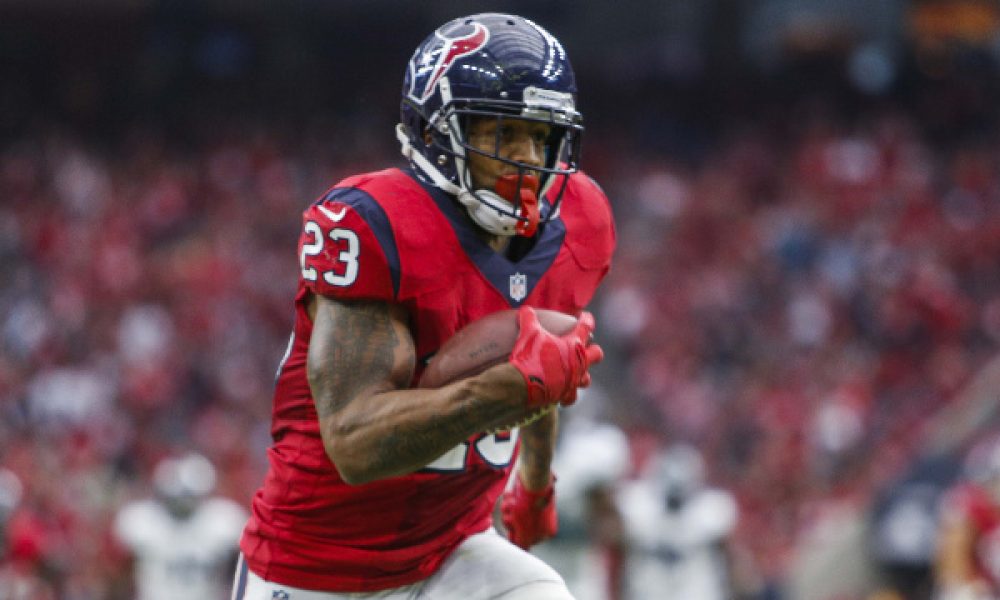 The NFL isn't much for free agents signing with teams in July and taking the league by storm, but at least a couple of teams seem keen to kick the tires on former Houston Texans running back Arian Foster. The talented but injury-plagued rusher is set to work out for the Miami Dolphins on Monday and the Detroit Lions later this week.
Once one of the most blistering backs in the league, Foster averaged over 1,300 rushing yards and 13 touchdowns a season in a three-year span from 2010 to 2012. He was the consistent bellcow on a Texans offense that ranged from above average to downright awful play at quarterback. Foster's extensive skillset as a trucker, finesser and receiver kept the Texans in far more games than they probably deserved during his prime years.
But injuries began to trouble Foster in 2013, and he has yet to complete a sixteen-game season since. The proverbial death knell was a ruptured Achilles tendon suffered just four games into last season.
The devastating impairment added injury to insult as the Texans were blown out by the team that will first test what Foster has left in the tank. The 'Phins are thin at running back, and are still reeling from the loss of Lamar Miller, who has ironically joined a Houston outfit hoping to replace Foster with a younger, similarly-skilled athlete.
Miami's only RBs of note are former Ram Isaiah Pead and mid-round sophomore Jay Ajayi. The Dolphins could use a back with more experience as a starter, if only to spell a younger corps lacking a significant body of work.
The Lions are less desperate at the position, already boasting Ameer Abdullah, Theo Riddick and freshly signed former Patriot Stevan Ridley. Any of those three could be a capable starter on that offense, which could potentially shorten Foster's remaining NFL lifespan to a single Detroit preseason if he can't leave Miami with a deal.