Auburn extends Gus Malzahn through 2024
By Amber Lee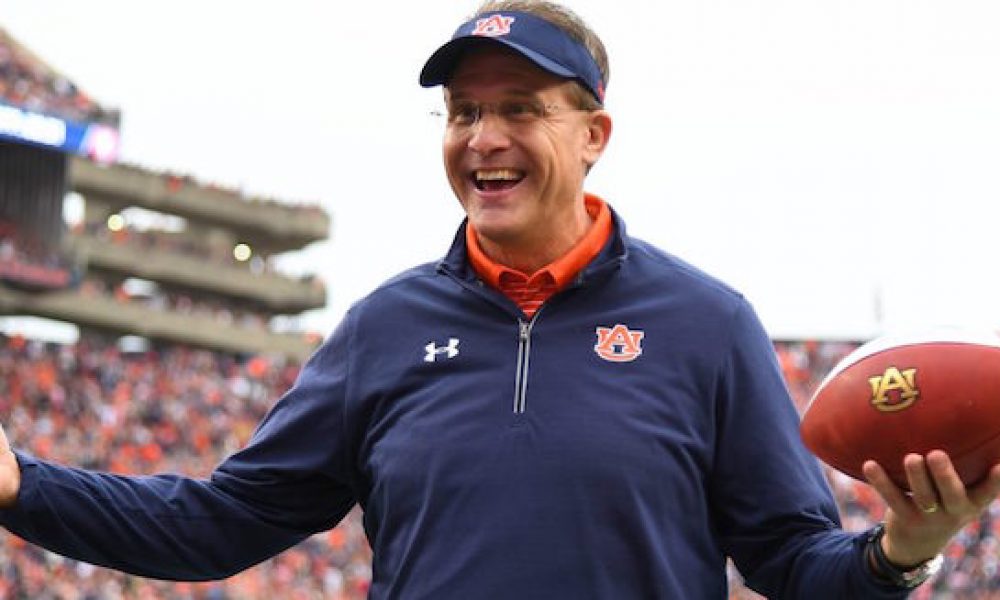 Despite losing in embarrassing fashion to Georgia in the SEC Championship on Saturday, Auburn coach Gus Malzahn insisted he wanted to remain with the Tigers.
And just as rumors that he was going to flee south Alabama for Arkansas, Malzahn cemented his commitment by signing an extension with the university.
The new deal adds four more years to Malzahn's current deal, keeping him at Auburn through 2024.
His last extension came in June 2016 and locked him down through Dec. 31, 2020.
"Strength and stability go hand-in-hand, and we have both in Coach Malzahn," said Auburn President Steven Leath. "We're excited for the future of Auburn football. This means a lot to the Auburn family."
Malzahn and Auburn officials expect to finalize details in the contract extension within a few days.
New Deal
According to Auburn247.com, the new deal is worth as much as $50 million and will keep Malzahn with the Tigers until 2024. They've reported the buyout was a point of contention but it is worth tens of millions of dollars.
He was making $4.7 million a year, but the new deal will bump that to nearly $7 million annually.
He is also 45-21 in five seasons as the Tigers' head coach, with a 25-15 record against SEC opponents.