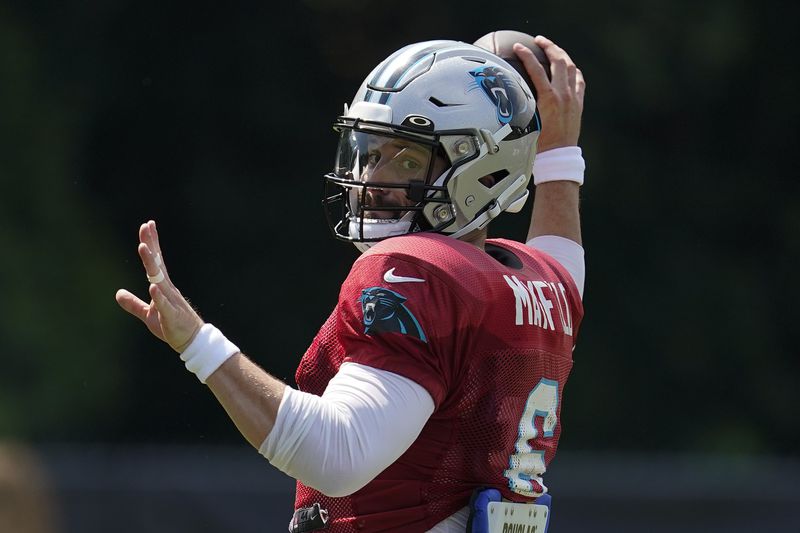 Baker Mayfield: The Rams Made Football 'Fun Again'
Baker Mayfield hopes his move to the Tampa Bay Buccaneers will be the spark to ignite his flagging NFL career. However, he'll never forget his month as a Los Angeles Ram.
Baker Mayfield joined the Rams in an emergency move for both parties towards the end of 2022. After injuries wrecked his time with the Browns and he was waived by Carolina, his stock was falling.
As L.A had nothing to play for, Baker Mayfield was able to rediscover a little of the form that made him a prospect in the first place. Mayfield completed 63.3% of his passes for 850 yards and a 4-2 TD-INT ratio in four games featuring one win.
Want $250 to bet on NFL futures?
"It was a whirlwind, I will say that," Mayfield said.
"Definitely not how I drew it up. It taught me just to roll with the punches, to be patient. And I was having fun playing ball again — I will say that — they made it fun. Obviously, the situation I stepped into, they were already eliminated from the playoffs, so there was really nothing to lose; let's just go play ball, have fun, enjoy it, and getting to know my teammates on quick notice was enjoyable. We will share those memories for a lifetime.
"It was important to me to be in a place that's stable and knows how to win and how to do it properly," Mayfield said of joining Tampa Bay. "I want to go somewhere that we can win right away, and this is that place."
The inevitable shadow of Tom Brady looms large over the bay. However, Mayfield appreciates that he can only do it his way, and hope to emulate a fraction of the G.O.A.T.
"I'm not Tom. I'm not going to try and be Tom," Mayfield said. "He's the greatest quarterback to ever play the game and he deserves that recognition. I'm going to be myself and Tom was himself. I think all the greats try and do it their own way. So I respect everything he did and obviously people around here worked with him, so I'm going to try and pick their brain about how he did it, how he operated in certain things that were the difference-makers in who he is. I'm excited about it. Those are big shoes to fill, but I'm just going to try and wear my own."