Baseball Odds Update: Cubs Back To Clear Favorites
By Jonathan K.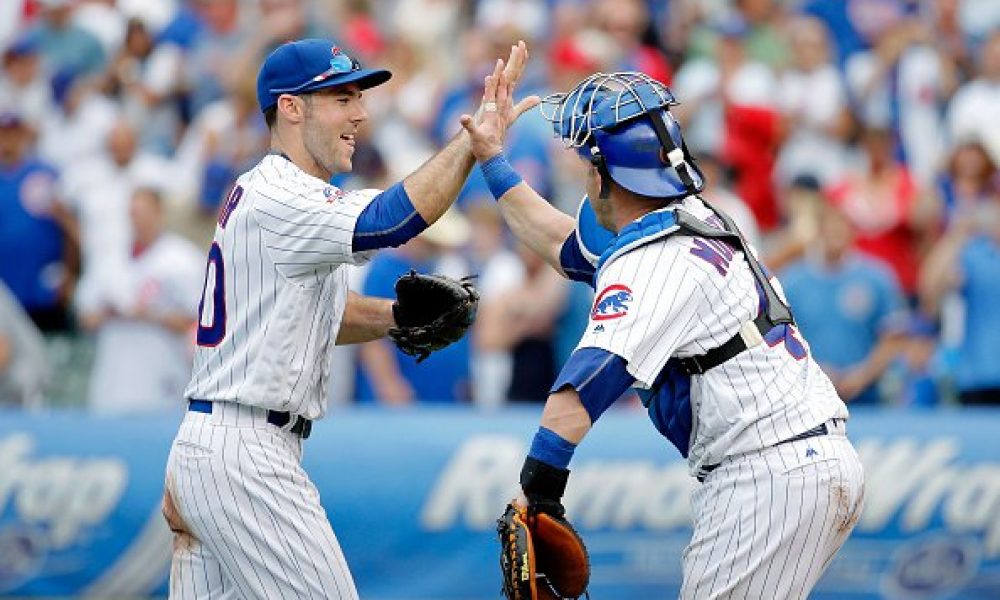 Last week, the San Francisco Giants were within an arm's reach of the Chicago Cubs who have been on top of the baseball odds since the start of the season. However, the Cubs have pulled back ahead in the baseball odds to clear favorites.
The Giants were +525 to the Cubs +40o last week. However, now the Cubs, coming off a 13-2 pummeling of division rivals St. Louis, sit with +275 odds, by far the best odds in the MLB.
The Texas Rangers are close in on the Cubs. They have the second best odds with +800 moneyline.
The Cubs are still on top of the odds, however, this is as close a team has come to toppling Chicago off the top of the odds since the Cubs first claimed the spot a few weeks into the MLB season.
The last time the Cubs weren't on top of the MLB futures was the first week of the season., Then, the Royals were the top favorites of the 2016 World Series odds after beating the New York Mets in Five games this past World Series. Last week, the Mets were right behind the Cubs with 10-1. The Chicago White Sox and Toronto Blue Jays, were right behind the Mets also with 10-1.
The defending champs, the Royals, continue to play good baseball, but not good enough to compete with those at the top of the odds. However, they have moved up to the seventh best odds as they continue to lead their division.
You can check out the full odds below or over at Bovada.