Bengals face tipping point
By Matt Verderame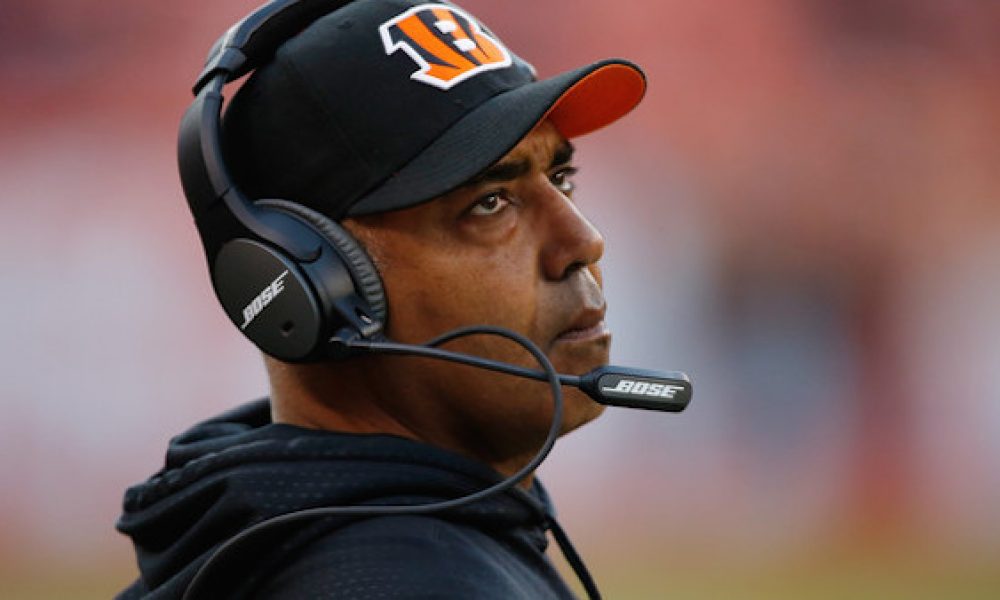 The Cincinnati Bengals have been nothing but winners over the past five seasons, and yet they are seen as the ultimate losers. Cincinnati has reached the postseason each of those campaigns, only to be bounced in the Wild Card round each time.
The story continues to be the same for these Bengals of the Queen City. Come really close to being a contender, and then fall on your face like Charlie Brown kicking a football.
Going into 2016, the Bengals have to change their fortunes in January, or perhaps owner Mike Brown needs to do his own shuffling. Head coach Marvin Lewis has been installed in his current position since the beginning of the 2003 and has a record of 112-92-2. He has gotten to the playoffs on seven occasions, but has yet to reach the other side of the first contest.
After 13 seasons at the helm, Lewis has to make this next step. While Brown might be the most patient – and stubborn – owner in football, even he can't ignore the hissing much longer. The Bengals have one of the more complete teams in the league, despite just completing an offseason that saw free agency rob them of Marvin Jones, Reggie Nelson, Mohamed Sanu and others.
With quarterback Andy Dalton back healthy, there is no reason to believe Cincinnati can't once again win 10+ games and find its way deep into the playoff race. Yet, the history lingers like a dense fog over the franchise. The Bengals have not won a playoff game since the George Bush Sr. administration, back when Sam Wyche was the head coach and Boomer Esiason was under center.
Lewis is a good coach, and Dalton is a good quarterback, but both will be remembered as failures if they can't win on the game's biggest stage. This country cares only for those who thrive in the spotlight. Those who can't are cast aside as extras in the play, rightfully so or cruelly wrong.
Cincinnati is at the breaking point. Last year, the Bengals should have beaten the Pittsburgh Steelers in the Wild Card round with A.J. McCarron at quarterback, only to lose because of two personal fouls on one play. It was a showcase for naysayers as to why Lewis should be fired, with the team having no discipline to speak of. The criticism and calls for his job were fair, and yet Brown gave him another chance as he always does.
If the Bengals fall short of breaking their 24-season playoff win drought once more, it might be time for Brown to make the inevitable move. At some juncture, the definition of insanity begins to creep into the mind.