Bills Release RB Karlos Williams
By Jonathon Natsis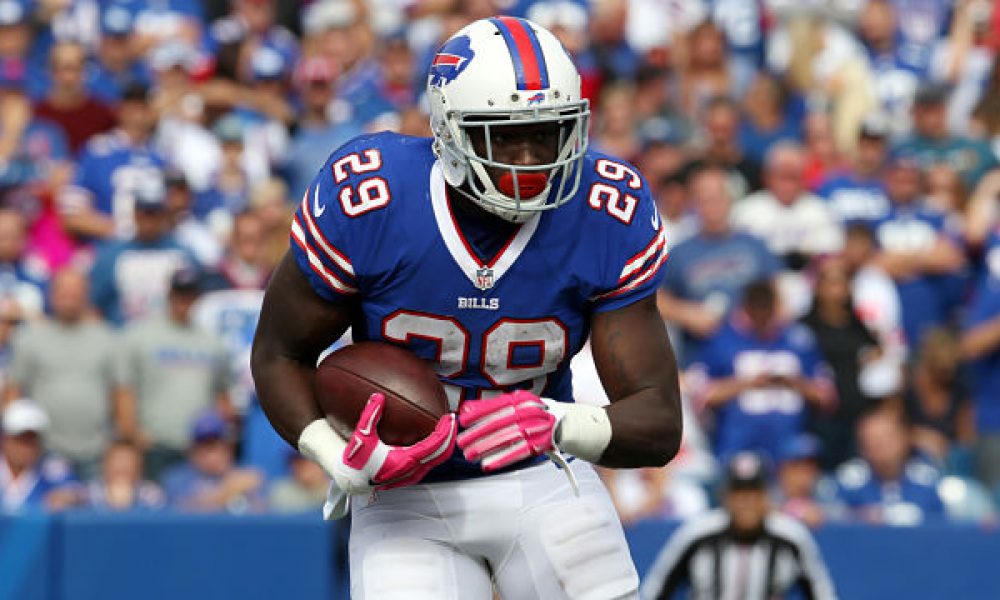 The preseason is always a time for surprise roster cuts, and the Buffalo Bills made one of the most dramatic on Saturday. The Bills announced they have released running back Karlos Williams, a sophomore rusher whose productive rookie season was offset by both off- and on-field problems.
Williams' weight battle was a trending topic all offseason in Buffalo. His listed playing weight of 229 pounds had reportedly ballooned to as much as 261. He struggled to get back into football shape and was released on a "strictly performance basis" according to Bills general manager Doug Whaley.
"He came in behind the eight ball and never caught up. There were other guys on the roster that moved ahead of him," Whaley added. "So in light of that, we thought, 'why hold on to him? Why don't we give him a chance to maybe find another job out there in the league?' We weren't going to hold on to him to the end, knowing he wasn't going to make the team."
Head coach Rex Ryan told the media his team refused to give up on Williams, but that tune changed when Williams was cut mere hours before a week 2 preseason clash with the Giants.
Coupled with his battle of the bulge, Williams was set to open the season on the sidelines, serving a four-game suspension for violating the NFL's substance abuse policy.
The two factors largely enveloped a highly efficient rookie campaign, in which Williams ran for 517 yards and 7 touchdowns on just 93 carries. But despite Williams' departure, the Bills' rushing corps remains in good shape – a rare bright spot in the midst of an otherwise miserable offseason.
LeSean McCoy will remain the feature back and will be backed up by veteran journeyman Reggie Bush, zippy Mike Gillislee and promising fifth-rounder Jonathan Williams.