Braves Host Mets in First Game of Four-Game Set
By David A.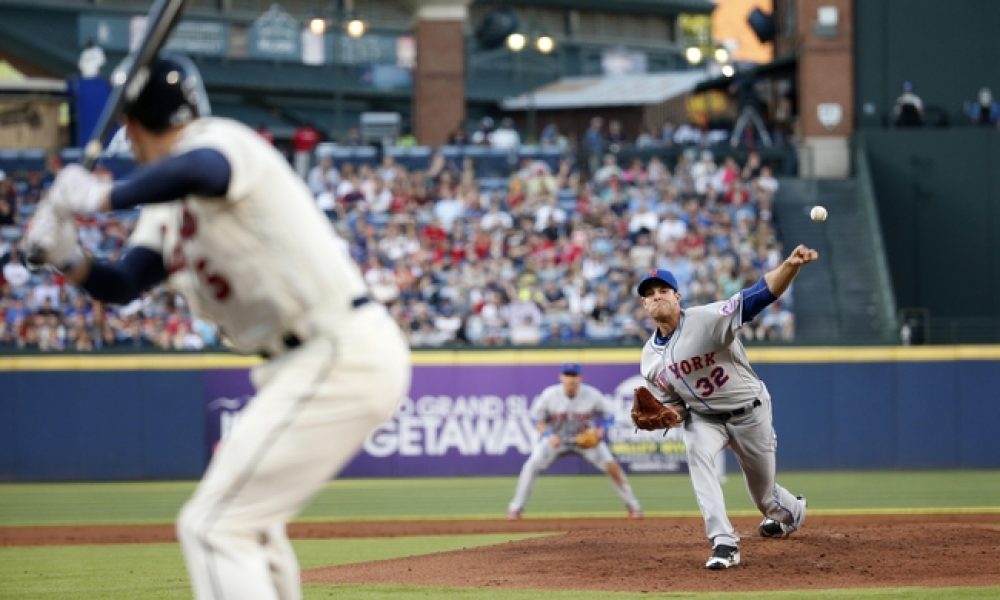 On Thursday, two rivals hooks up when the New York Mets visit the Atlanta Braves. The current line has New York favored on -160, with Atlanta on +145 and the over/under run total sitting on 7.5.
Entering this game, New York has a record of 38-32 overall and 19-16 on the road. The Mets are 4-6 in their last 10 games played. Atlanta entering this series is 24-47 overall and 9-27 at home. The Braves are 6-4 over their last 10 games played.
New York will start Matt Harvey on the mound. The Mets right-hander is 4-9 with an ERA of 4.76 on the season. Atlanta will counter with Matt Wisler. The Braves right-hander is 3-7 with an ERA of 4.23 on the season.
Harvey has lost two of his past three decisions against Atlanta including last week when he gave up four runs over just six innings. In six starts versus Atlanta, he is 2-4 with an ERA of 3.72.
Wisler ended a losing streak of four starts when he limited Cincinnati to only two runs in his last time out winning for the first time since May 20.
The Mets are facing potentially devastating injury problems as they start a road trip of seven games in Atlanta with the first of four games. New York swept Kansas City in an abbreviated two-game series this week. However, pitchers Noah Syndergaard injured his elbow and left the game.
Added to worries over Syndergaard, the Mets also saw Yoenis Cespedes their slugger forced from Wednesday's game with a wrist injury. Both Cespedes and Syndergaard were examined and the extent of their injuries will be known on Thursday.
Manager Terry Collins said he was concerned about Cespedes injury since it was his wrist and with big hitters like Cespedes the wrist and hands are so important
Atlanta owns the National League's worst record overall and has won just 9 of 36 home games this season. However, last weekend, the Braves swept the Mets in New York. This series is the start of a homestand of 11 games for the Braves.
On Wednesday, the Braves lost to Miami 3-0 to snap a winning streak of six games.
Cespedes has hit 4 home runs in his 14 games against Atlanta. In the two-game series with Kansas City, Cespedes had 4 hits in 6 at bats prior to leaving with an injury.
Prediction: The Mets are reeling from their current injuries, but Atlanta saw its win streak snapped and could be ready to start another losing streak. Lean on the Mets again here.