Broncos May Release Mark Sanchez Due To Cap Concerns
By Amber Lee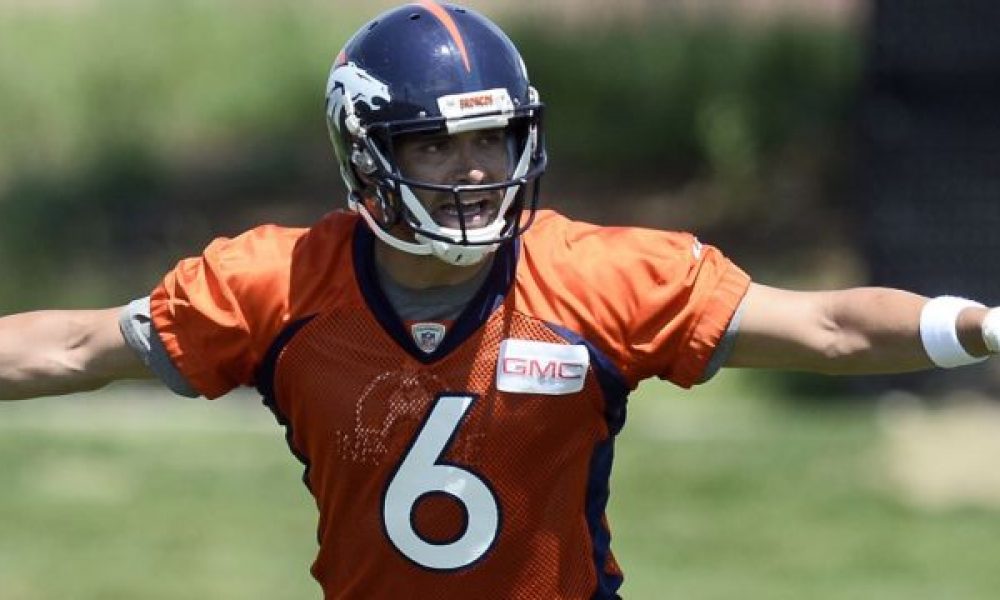 Denver Broncos head coach Gary Kubiak announced that Trevor Siemian would start Saturday against the Los Angeles Rams. This doesn't bode well for Mark Sanchez, who could be playing to save his job when he does get his opportunities this weekend.
"Sanchez must now try to protect his No. 2 spot," writes Mike Klis of 9News.com. "If he drops to No. 3, his $4.5 million  salary may come into play when it comes to making the 53-man  roster."
Sanchez has yet to perform at high enough level to distance himself from Siemian and rookie Paxton Lynch in the Broncos quarterback competition. To this point, Klis believes he isn't necessarily fighting with Siemian for the No. 1 spot. Rather, he's now fighting with Lynch to back up the second-year pro.
Last Saturday's game against the San Francisco 49ers saw Sanchez fumble the ball away twice. Furthermore, he was sacked three times, failed to score and completed only 10-of-17 of his passes.
Afterwards, the veteran passer lamented his blown opportunity, as if he knew his two fumbles cost him the starting job.
The prior week, Sanchez connected with Demaryius Thomas on a beautiful touchdown, only to ruin it with an interception later in the game.
Turnovers have always been Sanchez's Achilles heal. To date, Sanchez sports an 86-to-84 touchdown-to-interception ratio. He also has 51 career fumbles playing in 75 NFL games.
Sanchez will be under extreme pressure this Saturday to maintain ball security. If he cannot get through Saturday's game without turning the ball over, Sanchez's career in Denver might come to a very premature ending.