Browns Attempt to Reinvent RG3
By Jonathon Natsis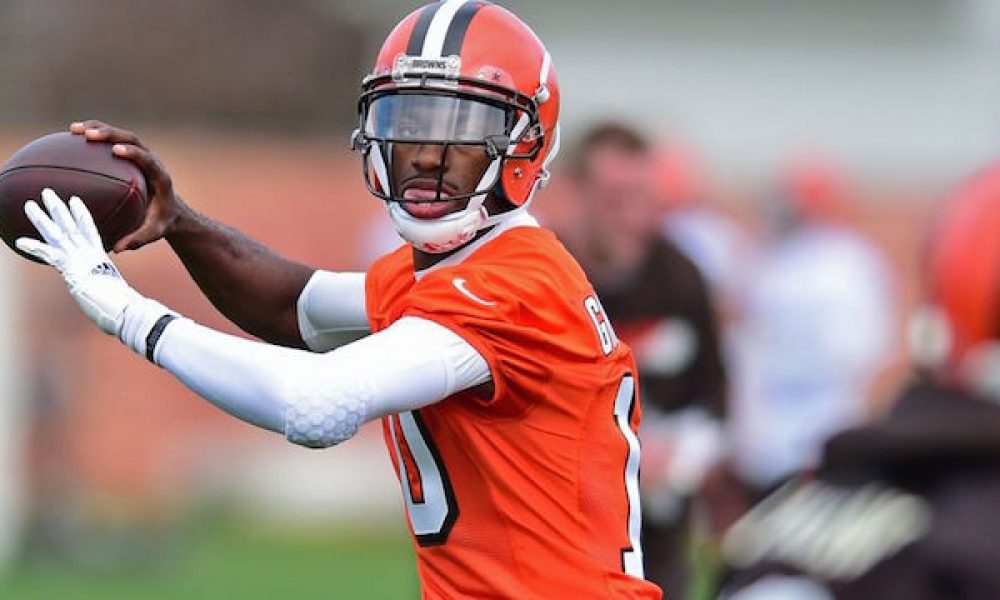 For any other starting quarterback, it would sound like an attempt to get better at the basics. For Robert Griffin III and the Cleveland Browns, it demands a reinvention of how the player plays the position.
According to the Cleveland Plain Dealer, the Browns have spent the offseason trying to instil three major lessons into every one of RG3's training sessions: plant your back foot before throwing the ball, slide to get down, and throw the ball away to avoid needless hits from defenders.
A failure to complete any of those three tasks at a competent level was what drove the former number two overall pick out of Washington this offseason. Cleveland isn't looking for the heroic, never-give-up RG3, but rather one who can play conventional quarterback and be more of a help than a hindrance to his team's young offense.
Griffin's multiple injuries, compounded with his inability to learn from his mistakes and grow as a player when he was on the field, kept him from holding down the starter's job.
The 2015 preseason was the last straw for head coach Jay Gruden, who decided Griffin couldn't do a good enough job avoiding the pass rush to be an adequate member of his offense. RG3 was benched, Kirk Cousins took over for good, and the perceived worst team in the league hosted a playoff game last year.
But where the Redskins were willing to move on from Griffin in favour of a capable signal caller drafted in the same class, the Browns won't have that luxury. When Griffin took his talents to the perennially quarterback-needy Browns, he was expected to at least compete for the top job against a top-tier prospect drafted with one of the Browns' high picks.
With Cleveland opting to trade out of the second overall pick and instead hoard a bunch of mid-round selections, Griffin's promotion was essentially assured. Among RG3 on the depth chart are Josh McCown, Austin Davis and rookie Cody Kessler. A healthy Griffin is clearly the best of a bad – or, at least, unproven – bunch, and the Browns are taking no chances in letting him feed his bad habits of the past.