Browns, Panthers Trade Punters, Draft Picks
By Jonathon Natsis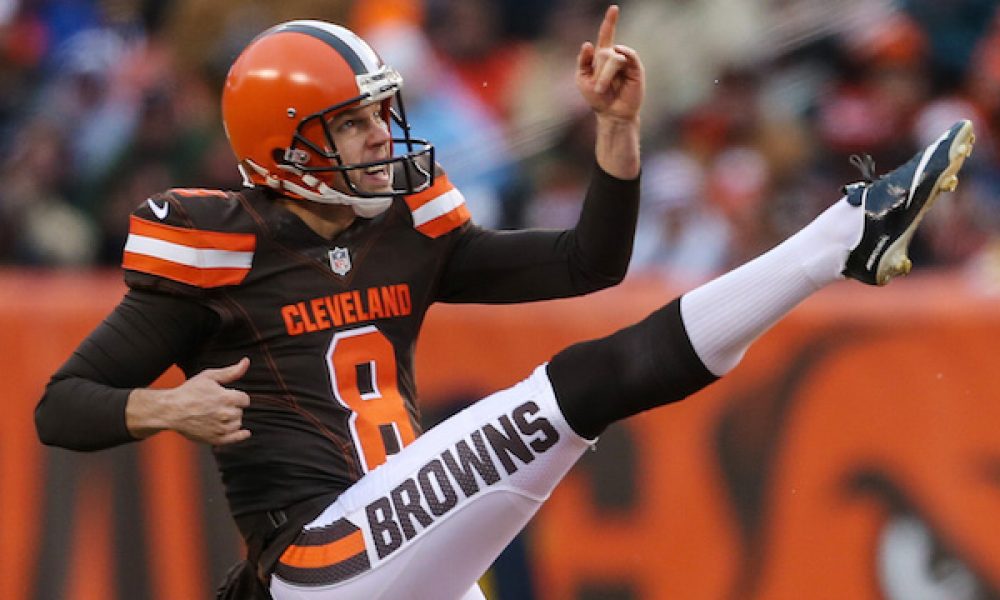 Special teamers aren't exactly known for being prime trade bait in the NFL, but that hasn't stopped the Cleveland Browns and Carolina Panthers from shaking hands on a unique arrangement.
The Browns have agreed to send P Andy Lee and a 2017 seventh-round pick to the Panthers in exchange for P Kasey Redfern and a 2018 fourth rounder.
Lee, 34, is still hailed as arguably the best punter in the game. His hang time and ability to flip the field on fourth down is as much as offensive tool as a defensive weapon in the field position game. He will join Mike Scifres on Carolina's roster, whom he is expected to beat out for the starting job ahead of the regular season opener one week from Thursday.
Redfern – currently the only punter on Cleveland's roster – is a third-year undrafted player who spent time on the practice squad in Jacksonville and San Diego before Carolina picked him up. Barely two weeks later, he finds himself on a different team with a very different trajectory entering 2016.
Sure, punters are people too, but the most intriguing element to this trade is the draft picks.
Giving up a seventh-round pick in exchange for (hopefully) a competent punter is a decent deal on its own. Throw in a fourth-round pick on top (albeit in two drafts from now) and you're looking at a potential steal.
The middle rounds of the draft are where teams flesh out their roster. In the modern NFL, someone picked on the third day as a long-term project player could find himself in the thick of things quicker than expected, as seen with Denver's new starting quarterback, Trevor Siemian.
Under new management, the Browns have shown an early commitment to shedding dead weight and hoarding selections for the future. This is yet another example, but it won't mean much if the on-field product doesn't gradually get better.