Bud Dupree Admits he hit Rookie Wall in 2015
By Jonathon Natsis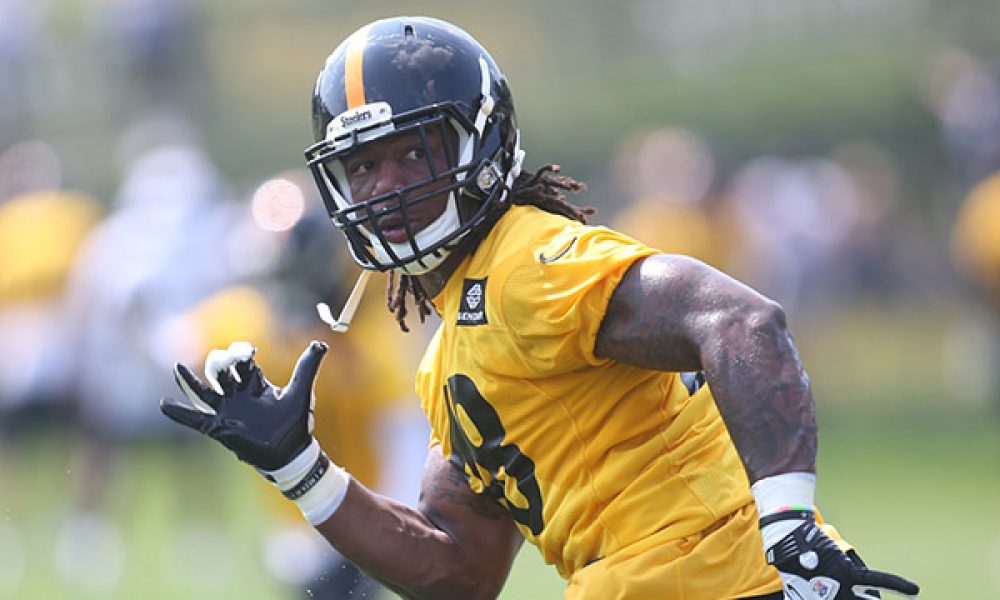 The Steelers have been in desperate need of a dependable, young pass rusher for several years, and during the first half-season of his rookie campaign, athletic freak Bud Dupree looked to be the answer. But following a drastic decline in production during the final eight games of 2015, Dupree has admitted he hit the proverbial "rookie wall," and has vowed to better his conditioning for this upcoming season.
"I was just not used to playing that many games," Dupree told the Pittsburgh Post-Gazette. "It took a toll on my body. Now I'm more prepared for that. I've been training longer, doing different things that I didn't have the time to do coming from college…just looking at guys like James Harrison, guys who really take care of their body, following their lead."
In a primarily rotational role, Dupree recorded four sacks in his first eight games, but went without for the rest of that season. In one of the first snaps of his pro career, Dupree recorded a coverage sack on Tom Brady; a play that many optimistic Steelers fans saw as a good omen for his career ahead.
But Dupree, by his own admission, hadn't quite adjusted to the rigorous workout routine demanded of an NFL pass rusher, especially amongst a front seven as proud and full of potential as Pittsburgh.
"Just like all my young guys, I want to see them get a little better than what they were a year ago," said linebackers coach Joey Porter, one-time emotional leader of the Steelers defense and himself no stranger to the weights room. "[Dupree] feels comfortable enough to give the other guys some knowledge of the game. That's a beautiful thing that shows his growth."
Expect Dupree to steal more snaps from positional partner Arthur Moats in 2016. In just one half-season, Dupree's sack numbers totalled one less than fellow first rounder Jarvis Jones in his entire three-year career. With Jones a free agent and Harrison most certainly retiring at the end of the year, the team needs an emerging edge rusher to be the face of its new defensive era. Bud Dupree has no choice but to be that guy.