Bulls Guard Dwyane Wade Tweets Goodbye to Miami
By Amber Lee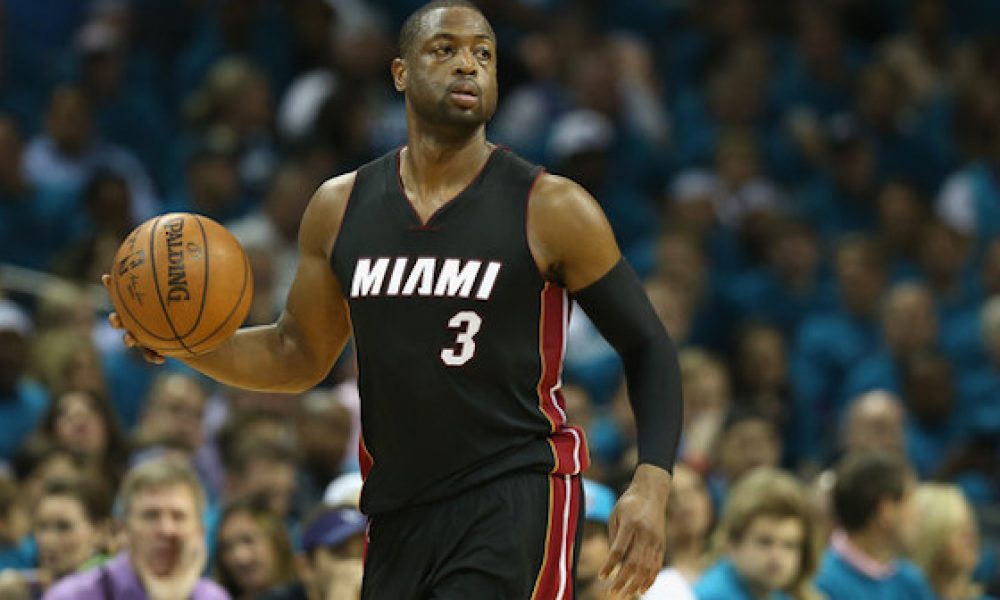 New Chicago Bulls guard Dwyane Wade said his goodbyes to the Miami Heat on social media Thursday afternoon.
It acted more as a thank-you note to the fans in Miami that saw him win three titles during his 13-year career in South Beach.
I wanna say THANK YOU to #HeatNation… I've read and felt you guys love from afar. thank you for appreciating my 13 years. #FamilyAlways

— DWade (@DwyaneWade) July 7, 2016
Unlike what we saw when LeBron James departed Cleveland for Miami in 2010 and Kevin Durant's recent decision to leave Oklahoma City for Oakland, fans in Florida have taken Wade's departure in the best possible manner.
The hardest part was leaving u guys. Y'all have supported me thru all my UPs but most importantly my DOWNS.

— DWade (@DwyaneWade) July 7, 2016
Sure there's been some jersey-burning idiocy and other ignorant responses from Heat fans, but most of the reaction has been positive.
Wade's presence on the Heat over the past 13 years put Miami back on the map as a relevant NBA city. Fans realize this. They also understand it was a business and personal decision from the future Hall of Fame guard.
But Miami-Dade County to me..will always be Wade County!!!

— DWade (@DwyaneWade) July 7, 2016
Wade touched on the local community, one that he's given back to more than any other professional athlete in the area.
I'll miss all my youngins but UD and CB I will miss like no other. I Love you both beyond words. #Brothersforlife

— DWade (@DwyaneWade) July 7, 2016
It had to be a bittersweet decision for Wade. On one hand, he's returning home to Chicago to play for his favorite childhood team. On the other hand, he's leaving a nearly unmatched legacy in Miami.
Wade made sure to touch on what it means to come home before ending his Twitter essay.
Chicago!!! I am ready and I'm excited for this next chapter in my life. I'm not finished nor am I done!!! #GoBulls

— DWade (@DwyaneWade) July 7, 2016
The 12-time All-Star now joins Rajon Rondo and Jimmy Butler to form a rather interesting trio in Chicago. Whether that will translate to NBA title contention remains to be seen.