Cardinals Look to Snap Pirates Four-Game Winning Streak
By David A.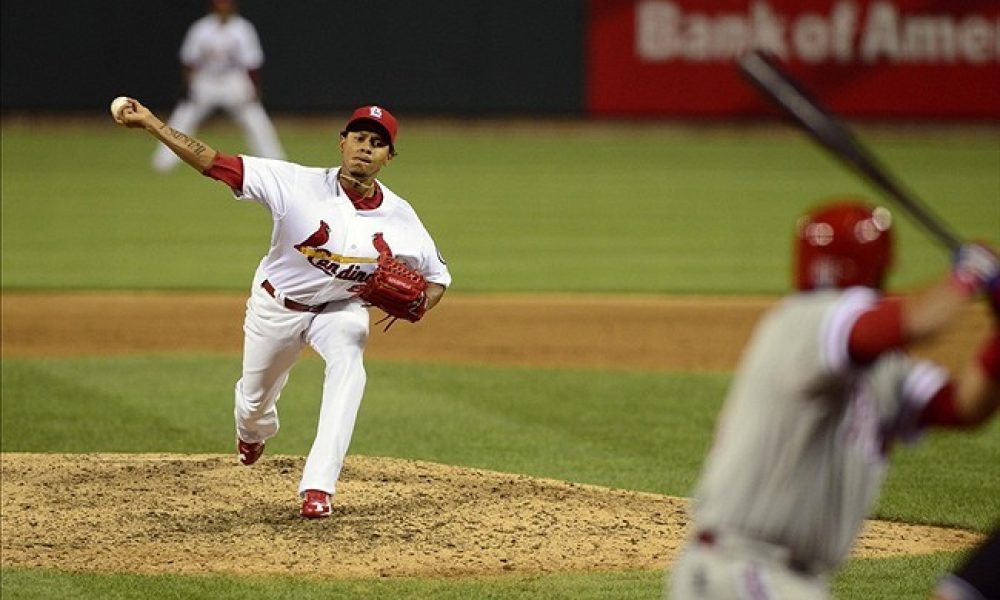 When the St. Louis Cardinals host the Pittsburgh Pirates, in a National League Central showdown on Monday, fireworks will go off both during and after the game making this a must see for fans. The current line has St. Louis favored at -180, Pittsburgh on +165 and the over/under run total on 8.5.
Entering the game Pittsburgh has a record of 41-41 overall and 19-22 on the road. The Pirates over their past 10 games played are 7-3. St. Louis entering this game is 43-38 overall and 18-23 at home. The Cardinals over their past 10 games played are 5-5.
Pittsburgh will send Jonathan Niese to the mound on Monday. The Pirates southpaw is 6-6 with an ERA of 5.07. St. Louis will counter with Carlos Martinez. The Cardinals right-hander is 7-5 with an ERA of 2.83.
Niese has been hit hard in his past four starts overall. He is 0-1 in two starts this season against St. Louis.
Martinez has thrown six consecutive quality starts and his past four have been dominant posting an ERA of 0.64 giving up just two earned runs over 28 1/3 innings.
With the NL Central leading Chicago Cubs beginning to come back to the pack, the door is open for a team to get back in a race with the Cubs for the NL Central title during the second half of the season. The top two teams with that opportunity meet on Monday in the first of four games.
St. Louis is in second place but will face the surging Pirates the third place team in the division starting on Independence Day. Pittsburgh has won four consecutive games and 7 of its past 9 following its sweep of three games over the Oakland A's during the weekend.
St. Louis enjoyed its first sweep of a series at home over the weekend after beating Milwaukee three times. St. Louis has been unbeatable against NL Central opponents of late.
The Cardinals have won 11 consecutive games versus opponents from their division, including a three-game sweep June 10-12 over the Pirates.
Pittsburgh however still leads the head-to-head series this season against St. Louis 5-4.
Cardinals' shortstop Aledmys Diaz has 10 hits in 24 at bats during his current hitting streak of six games.
Pirates' centerfielder Andrew McCutchen has 4 hits in 24 at bats with 8 Ks versus Martinez. McCutchen did not play on Sunday due to a sore heel.
Prediction: Martinez will quiet the surging Pirates. Lean toward the Cardinals here.