Chiefs expected to break the bank on Patrick Mahomes extension
By Amber Lee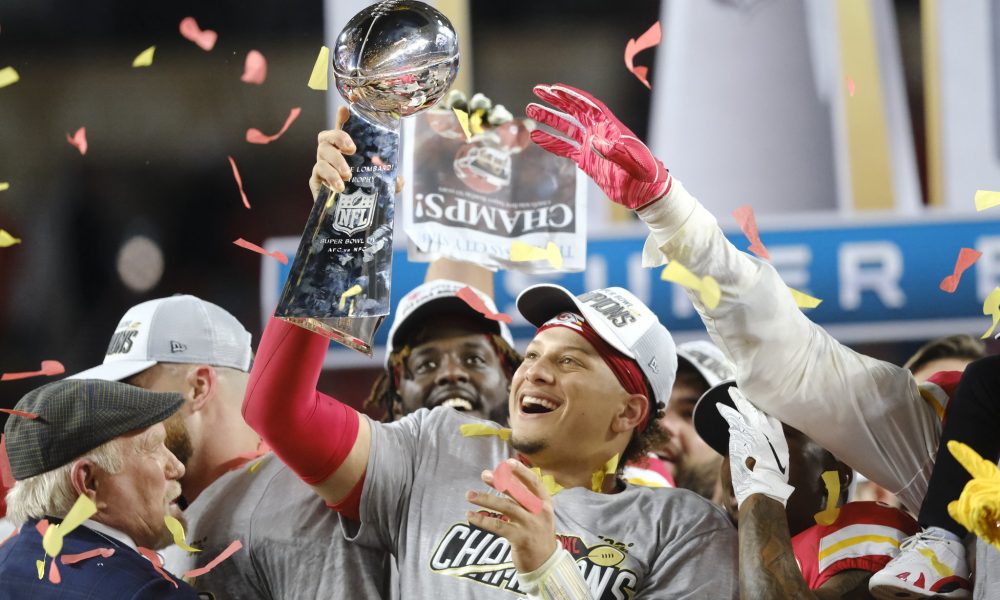 Coming off a Super Bowl title, the Kansas City Chiefs have been pretty quiet this offseason with their spending. That is reportedly expected to change following the 2020 NFL Draft. After which, the Chiefs are expected to sign Patrick Mahomes to a record-breaking contract extension.
Keeping Sammy Watkins was a priority for the #Chiefs. They've also talked contract with Chris Jones (but no offers yet) and Patrick Mahomes' megadeal is still likely to come after he draft. @nflnetwork @NFLTotalAccess pic.twitter.com/oQsmHnAZR9

— Tom Pelissero (@TomPelissero) April 3, 2020
According to NFL Network's Tom Pelissero, the Chiefs are waiting until after the NFL Draft concludes before getting a deal done with Mahomes. The front office wants to see how their roster shakes out and how to best build a dynasty around the reigning Super Bowl LIV MVP.
The Chiefs created cap room on Friday by restructuring Sammy Watkins' contract. The 26-year-old receiver carried a $21 million cap hit entering the offseason, but the renegotiated deal will lower that to $16 million. The front office will need all the cap space they can create given Mahomes' remarkable success.
Since being drafted with the No. 10 pick in the 2017 NFL Draft, the 24-year-old has emerged as the best player in the NFL. After winning the NFL MVP award in 2018 following a remarkable season with 50 touchdowns and 5,097 passing yards, Mahomes led the Chiefs to their first title in 50 years this past season.
Patrick Mahomes is expected to land an extension that will shatter the market for quarterbacks. Currently, Russell Wilson leads the NFL in average annual salary ($35 million) and his contract carries the league's second-highest total value ($140 million).
NFL Betting