Clayton Kershaw Stuck on 99 Wins
By David A.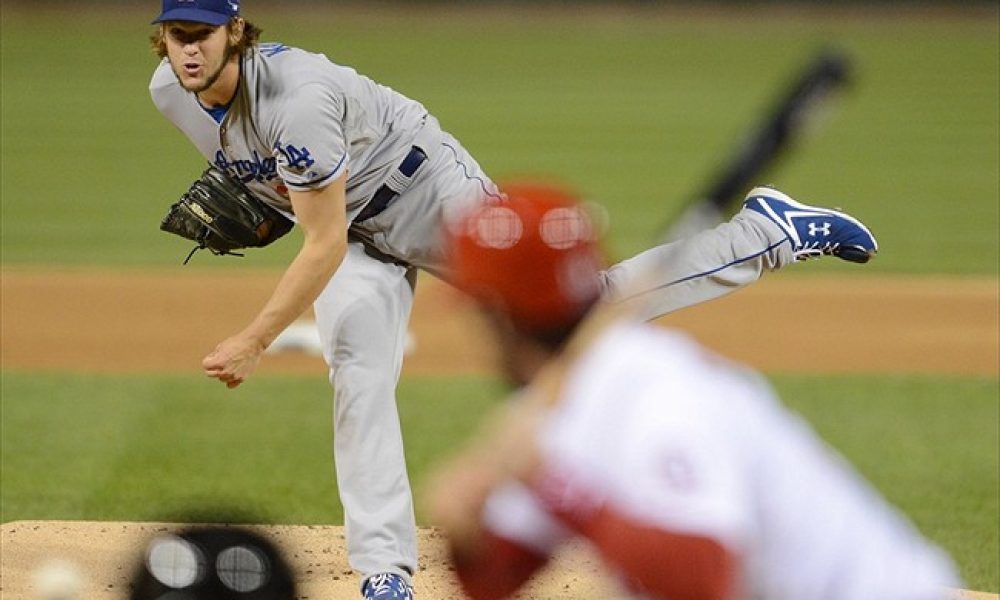 Los Angeles Dodgers catcher A.J. Ellis watched the first six starts for Clayton Kershaw from last season and the first six from this season on film Saturday as the Dodgers games was rained out at Coors Field against the Colorado Rockies.
He watched the reaction of hitters to inside fastballs versus the inside slider. He watched what they did with Kershaw's first pitch in each at bat when it was swung at.
He broke down all the pitches and swings into different categories so he could find any trends that have the star pitcher at just 1-2 with an ERA of 4.26 as the middle of May quickly approaches.
Ellis said after looking at everything, Kershaw from last year to this year is the same guy.
On Sunday, the mystery continued in the Dodgers victory of 9-5 versus the Colorado Rockies. Kershaw continued to look like the same dominant pitcher at times and then struggles in certain important moments during the game.
Los Angeles is continuing to win despite the lackluster starts from the best pitcher in the league. That likely says something about the club's overall depth, but what does that say about the lefty.
Kershaw is stuck with 99 wins, after four consecutive efforts looking for No. 100, at just the age of 27. That would put him with the likes of Pedro Martinez and Felix Hernandez. One reason that Kershaw's season was so dominant last year was when teams were to get players into scoring position, which was never that often, they nearly always failed, as opposing hitters only hit .190 with their runners in scoring position. This season in the same situations, batters are now hitting .395.
You can keep digging for more information, but really, you do not have to go beyond that 200-point batting average difference to find the problem.
It might not be that Kershaw is doing something wrong as much as what his opponents are now doing right. He is throwing his repertoire of fastball, curve and slider.
Some say his slider has not been as crisp, but he still is leading the major in strikeouts with 56.
Therefore, what is left is some bad luck and an entire league that spent both time and money on figuring out ways to beat him.
Ellis has caught most of Kershaw's starts this season. He noticed that hitters are attacking the fastball during the early stages in the count and have had some clutch hitting. It might work now, but does not mean it would in a month or even five days.
Nevertheless, the Dodgers are leading the National League West with a record of 20-11.