Cleveland Looks to Extend AL Central Lead
By David A.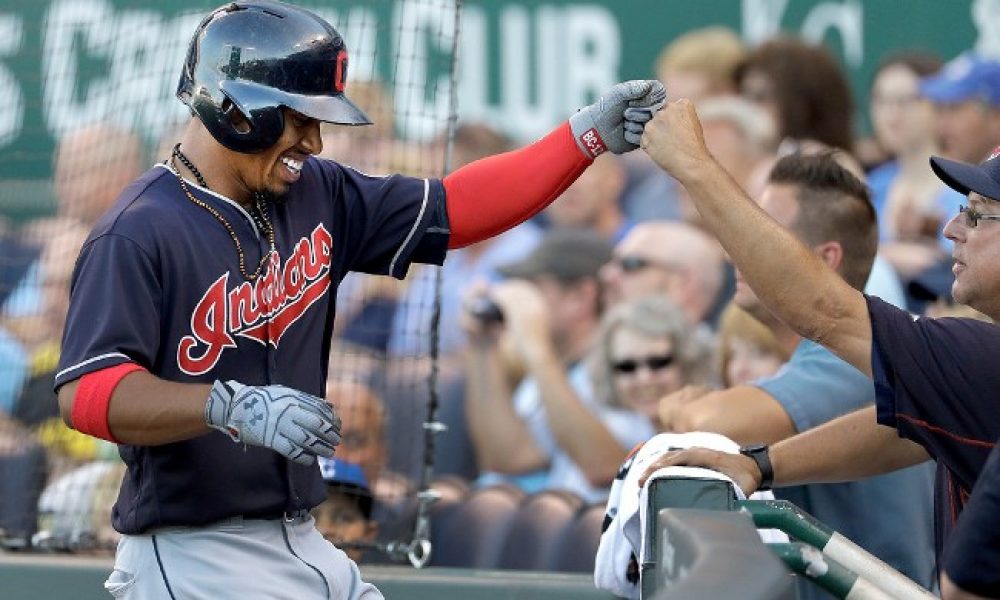 On Tuesday, two of the top American League Central teams will meet when the Cleveland Indians visit the Kansas City Royals at Kauffman Stadium. The current line has not yet been released but check back at this site for the line right up to the opening pitch.
Cleveland enters this game with a record of 54-38 overall and 28-22 on the road. The Indians are 4-6 over their past 10 games played. Kansas City on the season is 47-45 overall and 30-13 at home. The Royals are 4-6 over their past 10 games played.
Cleveland might be comfortably in first place in the AL Central, but Kansas City has dominated the head-to-head battle with the Indians. The Royals are 15-2 over the past 17 games against the Indians. This will be the second of three-games between the two rivals.
Kansas City won for the fourth straight game overall on Monday with a 7-3 victory over the first place Indians. The Royals swept Cleveland at home in mid June. Francisco Lindor homered for the Indians in the loss and this season has 18 hits in 11 games against the Royals.
Lindor has also had a hit in 9 of his past 10 games leading up to Tuesday's game with the Royals.
Cleveland will send Danny Salazar to the mound on Tuesday. The Indians right-hander is 10-3 with an ERA of 2.75. Kansas City will counter with Brian Flynn. The Royals lefty is 1-0 with an ERA of 2.39.
Salazar was victorious in six of seven starts prior to a no-decision July 9 after allowing 6 runs on 8 hits versus the New York Yankees. Salazar is 6-5 in his career against Kansas City.
Tuesday's start will be Flynn's first of this season following 13 bullpen appearances. The southpaw made five starts over two seasons of limited duty with the Miami Marlins. His last time out on the mound did not last very long as he fanned one batter during a scoreless frame.
Cleveland second baseman Jason Kipnis has had at least one hit in 23 of his past 26 games.
Royals third baseman Cheslor Cuthbert has 6 RBIs during his current hitting streak of eight games.
Cleveland catcher Yan Gomes will be out up to eight weeks due to a right shoulder separation.
Prediction: Cleveland's Salazar is a tough pitcher. Lean toward the Indians in this contest.