Cowboys Can Win With Prescott Until Romo Returns
By Jonathon Natsis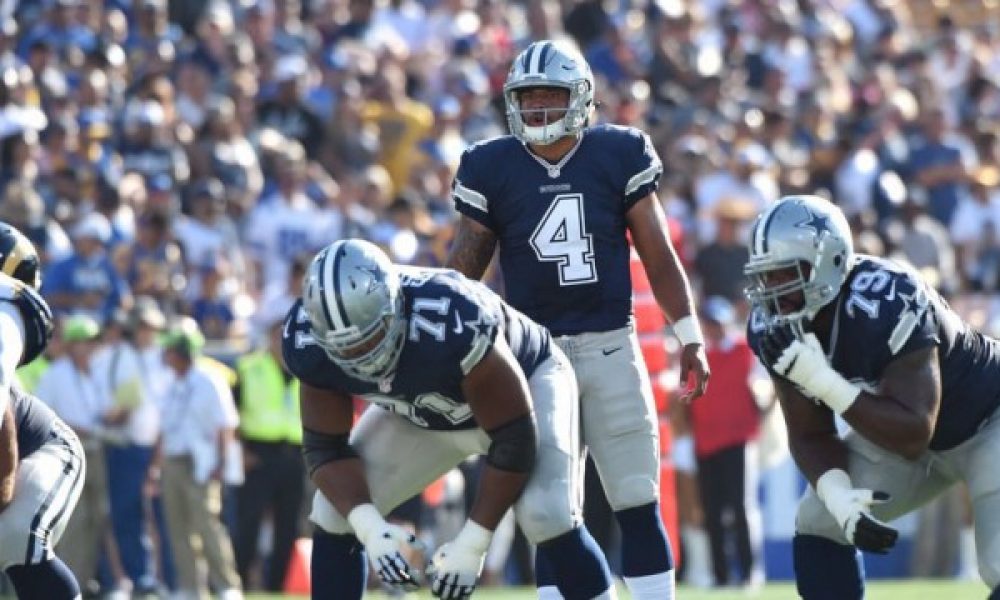 In last night's preseason game, Dallas Cowboys head coach Jason Garrett kept Tony Romo on the sidelines despite a belief that he was healthy enough to return. It's a good thing he did, because some 24 hours later, it's been revealed that the hard-luck quarterback has broken a bone in his back and will be out of action for 6-10 weeks.
The news is obviously crushing for the Cowboys, but the team has no choice but to move on quickly. Rookie sensation Dak Prescott has already been handed the reigns. With him, the 'Boys are in a position to not only survive, but thrive until Romo returns.
It's easy to discount quality rookie performances in preseason, but that isn't the case with Prescott. Where other rookies might be gradually blooded into the system by facing perennial backups and training camp bodies, young Dak has started the first two weeks and took over the offense early in week three, all against starting defenses looking to rattle the rookie.
This game should have been his biggest challenge to date. Entering a game cold when he likely wasn't expecting to see the field until the second half, Prescott weathered Seattle's fearsome first string en route to another poised, efficient performance.
Prescott will enter week one with a knowledge of the playbook, chemistry with his offensive weapons and, perhaps most importantly, confidence in himself. All three traits were lacking in Dallas' abhorrent backup plans last year.
Initially, Brandon Weeden was meant to hold the ship down until the more accomplished Matt Cassel could learn the playbook and take over. That strategy has worked exactly zero times in pro football, and the QB change here was predictably redundant. Enter Kellen Moore, whose audition for a 2016 roster spot ended with an 0-3 record as a starter.
The terrible trio went 1-12 collectively, eliminating the Cowboys early even in the laughing stock that was the 2015 NFC East. Prescott does not need to be a game manager, a nightwatchman or a weak link supported by his star-studded offense. Dak just needs to be Dak.
Through three weeks, that's meant trusting your receivers, taking what yards are on offer and not turning the ball over. If he can continue to do that once the games start to count, Dallas can remain extremely positive about its playoff hopes this season.