Cowboys Rookie RB Ezekiel Elliott Tops NFL Jersey Sales
By Amber Lee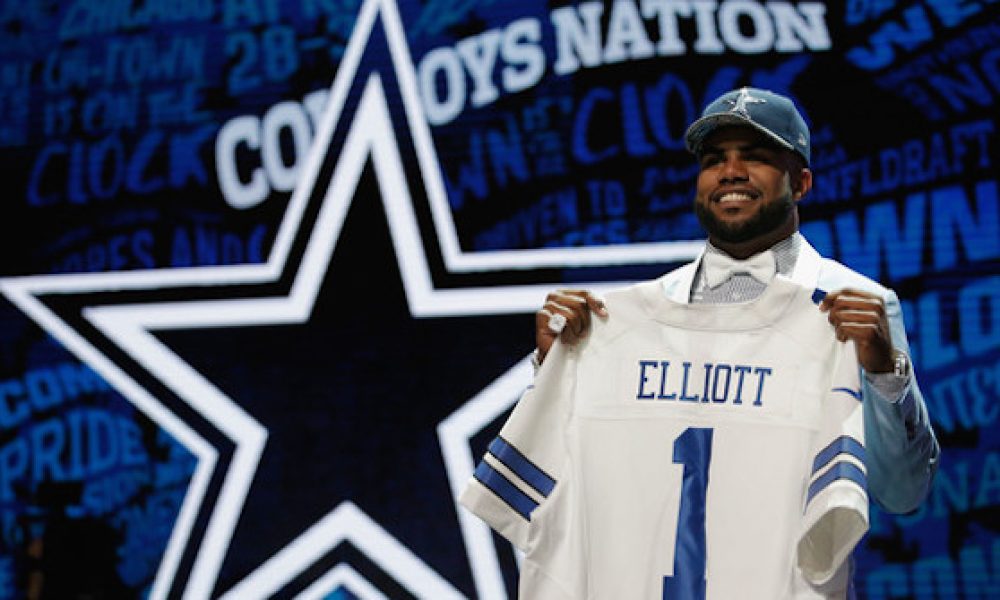 They may have finished the 2015 season in the gutter, with concerns about the health and long-term viability of quarterback looming large, but the Dallas Cowboys have clearly found someone fans can truly get excited about in running back Ezekiel Elliott.
Selected No. 4 overall out of Ohio State by the Cowboys in the 2016 NFL Draft, the Cowboys hope Elliott can fill the very sizable void left when DeMarco Murray left Dallas via free agency following the 2014 season. That season Murray led the league in rushing, and led the 12-4 Cowboys to their second best record in nearly two decades.
Although Elliott will have to battle it out for position with veterans Darren McFadden and Alfred Morris, both of whom are currently ahead of him on the Cowboys depth chart, he's already first in the hearts and minds of many fans. Well, based on jersey sales anyway.
Sales figures on NFLShop.com between April 1 and June 30 reveal former Buckeye standout Elliott's jersey is the No. 1 selling jersey in the league. Not to bad for a rookie on a team that finished 4-12 last season.
Elliott has yet to step foot on an NFL field, yet he beat out heavyweights and established superstars like New England Patriots quarterback Tom Brady, New York Giants wide receiver Odell Beckham Jr., Carolina Panthers quarterback Cam Newton, and Patriots tight end Rob Gronkowski, who round out the top five.