Cubs and Cardinals Open Three-Game Series at Wrigley Field
By David A.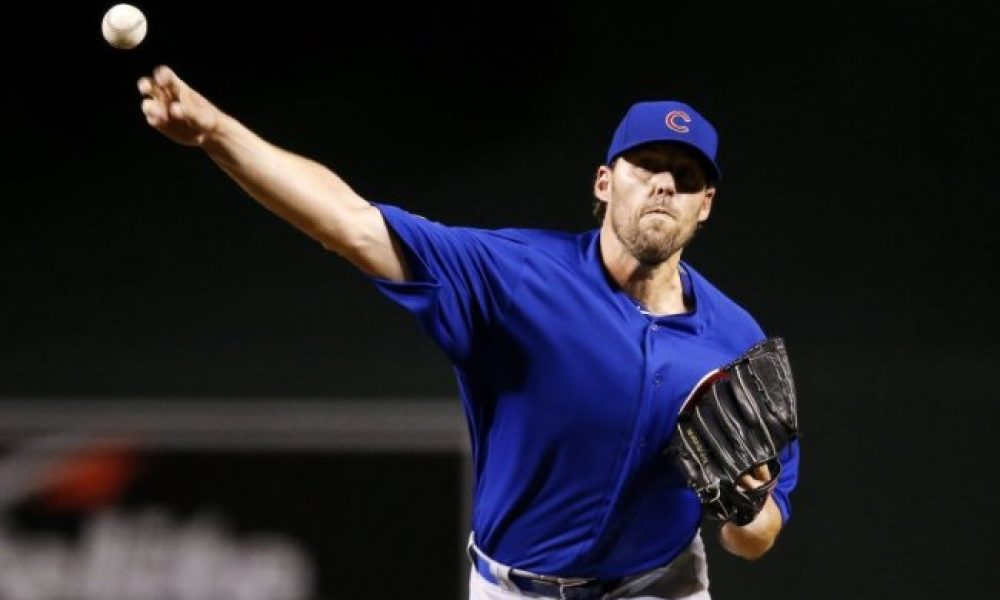 The Windy City will host Major League Baseball on Monday for a National League Central showdown between the St. Louis Cardinals and the Chicago Cubs at Wrigley Field. The current line has Chicago favored at -162, St. Louis on +150 and the over/under run total not yet released.
St. Louis will send Jaime Garcia to the mound on Monday. The Cardinals left-hander is 4-6 with an ERA of 3.93 on the season. Chicago will counter with veteran John Lackey. The Cubs right-hander is 7-2 with an ERA of 2.66.
Entering the game, St. Louis has a record of 35-33 overall and 20-12 on the road. Over their past 10 games played, the Cardinals are 5-5. Chicago has a record of 47-20 overall and 25-8 at home. Over their past 10 games played, the Cubs are 7-3.
The Cubs have the best record in baseball and the best record at home in the National League at 25-8. Chicago will host St. Louis on Monday in the first of three games between the NL Central rivals. The Cubs are coming off a sweep of three games at home over Pittsburgh.
In that series, the Cubs outscored the Pirates 20-8 and have won 11 of their past 13 games at home. Unlike many teams, St. Louis had played better away from home than at Busch Stadium. The Cards were winless over 5 interleague games at home including its Sunday loss against Texas of 5-4.
The Cardinals are just 15-21 at home this season, but are 20-12 on the road having won 5 straight away from home. The Cardinals however have lost 4 of the 6 games this season head to head with Chicago, but all six games were played in St. Louis.
Chicago center fielder Dexter Fowler sat out Sunday's game after injuring a hamstring on Saturday and could go on the disabled list.
The Cardinals activated right-handed pitcher Seth Maness from the DL and optioned Dean Kiekhefer a left-hander to Memphis in Triple-A.
Chicago catcher Wilson Contreras could make the first start of his career in the majors on Monday a day after batting for the first time and hitting the first pitch he faced for a two-run home run while appearing as a pinch-hitter.
Prediction: St. Louis plays much better on the road this season, but is facing the best team in the league. Lean on the Cubs in this one.