Dak Prescott To Return To Dallas Cowboys Starting Lineup
By Connor Lynch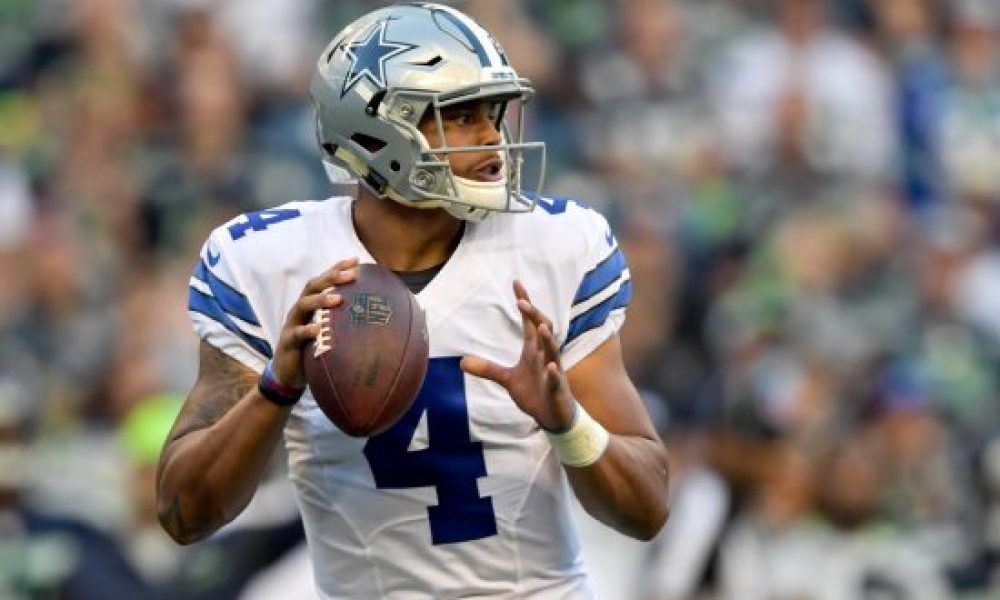 A game-winning touchdown pass by Cooper Rush isn't enough to displace Dak Prescott from the Dallas Cowboys starting quarterback position.
Rush helped Dallas to a win over Minnesota on Sunday in the absence of Dak Prescott. However, now he's recovered from his calf strain, Dak Prescott is going to pick up where he left off. 
"Last week was great for Coop to come in and for us to kind of keep the momentum rolling when he wasn't out there," guard Zack Martin said, "but [Prescott] looks great and he looks ready to go."
Prescott has thrown at least three TD passes in his last four games, which is a Dallas quarterback record. As well as that, he's thrown for 1,813 yards with 16 touchdowns and four interceptions in six games.
Want $250 to bet on NFL Week 9?
"I don't want to say older because I'm only six years into this thing, but as I get more experience, I spend more time taking care of my body," Prescott said. "Just being very purposeful in that. I feel good. Out there, I'm not thinking about the leg. I'm not thinking about anything but the game plan and preparing myself.
"Every opportunity that we get to go out there, you don't get many of them, you want to take advantage of it. But in the same sense, I got over it quick," Prescott said. "I knew the perspective. I knew where we were coming from and this is a long journey. And we are a team that we can play for a long time. We can play into that last game, so I had to keep that in mind when the decision was made."
"Be better," he said. "That's my expectation going into everything. I think I've had two good days of practice and continue to get better, put the final stamps on the game plan and go out there and be better than I was a couple of weeks ago against the Patriots."