Dirk Nowitzki, Chandler Parsons Opting Out In Dallas
By Amber Lee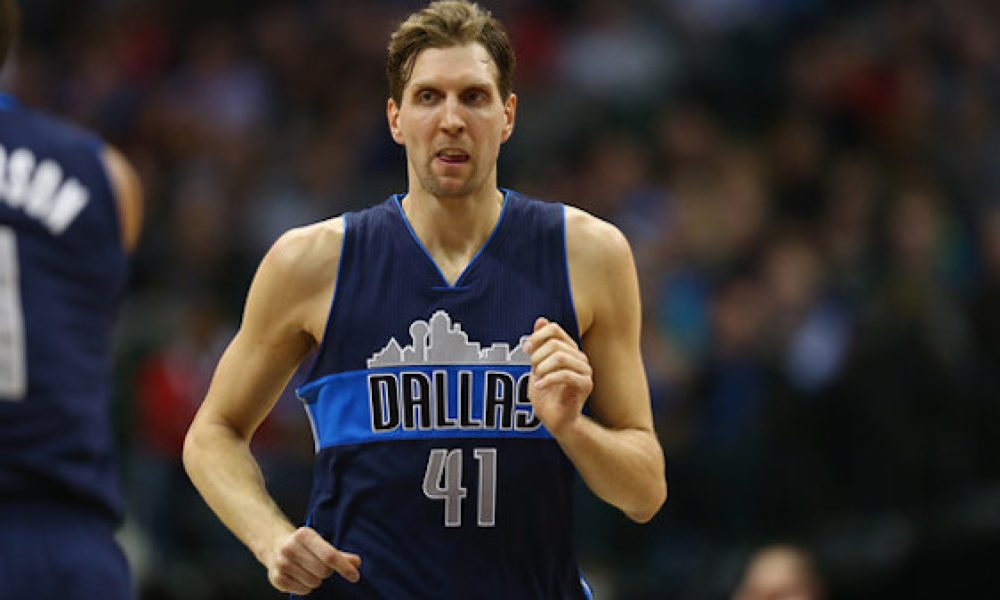 Earlier this month Dallas Mavericks owner Mark Cuban said of his longtime star Dirk Nowitzki, "Dirk gets to do what Dirk wants to do. Period. End of story. If Dirk wants to be the head coach … he's earned that opportunity."
Well, apparently what Dirk wants is a bloated new contract. That's probably not exactly the scenario Cuban was hoping for.
ESPN sources say that Mavericks forward Dirk Nowitzki officially opted out of his contract today and will indeed become a free agent July 1

— Marc Stein (@ESPNSteinLine) June 21, 2016
On Tuesday evening ESPN's Marc Stein, citing unnamed sources, reported that Nowitzki has decided to forgo an $8.7 million option in order to become an unrestricted free agent on July 1. The decision came in just under the wire, having notified the team one day ahead of the deadline.
The news comes just as the Fort Worth Star-Telegram's Dwain Price reports Chandler Parsons will also opt out of his final year with the Mavs. Cuban has been doing his level best to persuade Parsons to remain in Dallas, but it seems his efforts were in vain.
It's not official yet, but Parsons and Williams will opt-out of their contract and take advantage of the increase of the NBA salary cap.

— Dwain Price (@DwainPrice) June 22, 2016
If Parsons and Williams doesn't reveal by 11 p.m. Wednesday if they'll opt-out of their contract, they'll automatically become a free agent.

— Dwain Price (@DwainPrice) June 22, 2016
Though Nowitzki has already been publicly linked to the Golden State Warriors, as a plan B if they are unable to land Kevin Durant, there has been no indication that he's actively trying to get out of Dallas. At this point it seems the 38-year-old Nowitzki is just looking for one last payday.