Geno Smith Torn on Fitzpatrick Signing
By Jonathon Natsis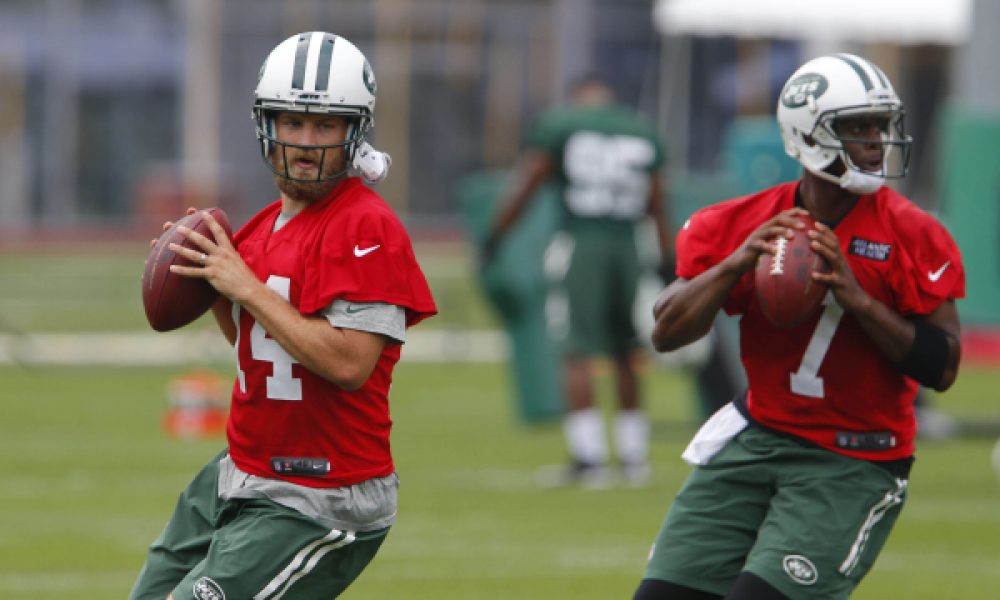 The New York Jets were this close to starting Geno Smith this season. Following a contract dispute that lasted what felt like the entire offseason, the Jets and Ryan Fitzpatrick were able to come to an agreement that keeps Fitz in hunter green for at least one more year. But after having waited in the wings as Gang Green's backup plan, Geno doesn't quite know how to feel about the Jets getting their main man back on board.
"I'm not disappointed, I'm kinda pissed off," Smith revealed at training camp. "It's not a detrimental thing. It's not something where I'm pissed off at anyone because we all wanna be there. That just adds fuel to the fire, but not in a negative way. I don't want that to become a headline or something like that because that's not what I'm trying to say. It's more as a competitor."
Despite his determination to tack on a "team-friendly" response to every comment, it's pretty clear that Geno is disappointed that his big chance with an offense that can actually, you know, make plays, may have just been pulled out from under him. Still, one wonders if he would have been better served with a simple "I'm happy for Ryan and I look forward to competing with him in camp."
Smith struggled mightily in his 2013 rookie season with the Jets but vastly improved his completion percentage and touchdown-interception rate in year two (including, curiously enough, a perfect passer rating in his last start to date).
Geno was all set to make some huge leaps in year three before a locker room dispute over $600 cost him a functional jaw and six weeks of game action. By the time he returned, the Jets were 4-1, and no longer in need of his vastly inconsistent and occasionally erratic play style.
The former West Virginia standout will get his chance to prove he can cut it in the NFL before the league passes him by entirely. Whether or not said chance will be with the Jets remains to be seen.