Giants to Induct Coughlin, Tuck into Ring of Honor
By Jonathon Natsis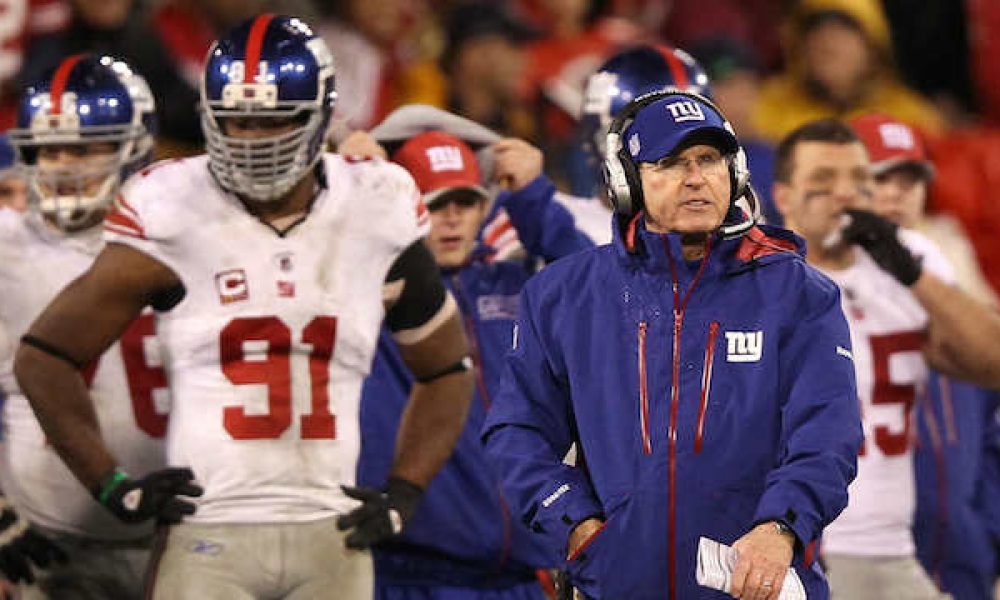 The split might not have been entirely amicable, but the New York Giants have wasted no time in admitting former head coach and two-time Super Bowl champion, Tom Coughlin, into the team's Ring of Honor. The respected coach will be joined by long-time pass rusher Justin Tuck, and former general manager Ernie Accorsi.
Coughlin's career was a topsy-turvy one in New York. Going all the way back to being the wide receivers coach under Bill Parcells for the Giants' second Super Bowl win in 1990, Coughlin eventually returned to the Big Apple as head coach.
He will be best remembered for rallying to team to two highly improbable championships against the perfect – and later, extremely good – Patriots. His uninspiring regular season record with the team (just 12 games over .500 in 12 seasons of work) stands in contrast to an 8-3 postseason record culminating in two of the greatest underdog stories in NFL history.
Tuck was one of the Giants' most reliable soldiers during Coughlin's tenure. For his first championship season, the then third-year defensive end broke out in a big way with 10 sacks.
Four years later, he would fail to replicate his production, but once again proved a nightmare for Tom Brady and New England's offensive line as part of the G-men's famed "Nascar" pass rush. Following two inconsequential seasons with Oakland, Tuck signed a one-day contract to retire with New York in February.
Accorsi, on the other hand, had already retired by the time the Giants would enjoy a surprising renaissance in the mid-2000s. His only taste of championship glory – a blowout loss to the Ravens in Super Bowl XXXV – would later be overshadowed by his shrewd moves that laid the foundation for later success.
The GM was responsible for the blockbuster trade that landed Eli Manning with the Giants in 2004. He also drafted Tuck, Osi Umenyiora, Mathias Kiwanuka and Brandon Jacobs, and signed free agents such as Plaxico Burress, Antonio Pierce, and even Tom Coughlin.
The trio will be inducted during the November 14 Monday Night Football clash against the Bengals.