Giants Look to Sweep Dodgers and Move into First Place
By David A.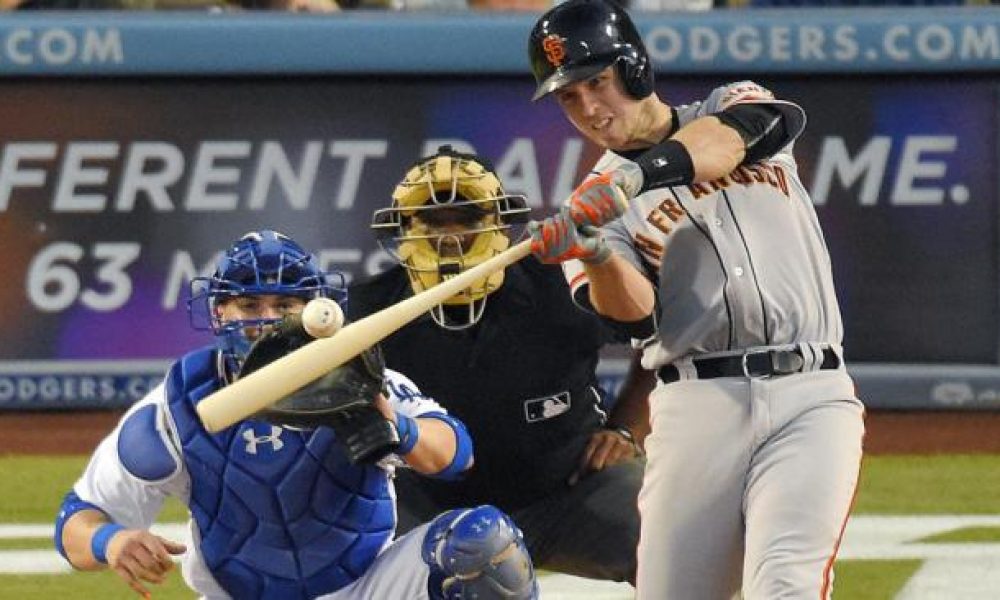 The Los Angeles Dodgers are still one of the favorites to win the World Series this season. However, if they cannot find a way to beat their own National League West rival the San Francisco Giants, they will not even reach the World Series let alone win it.
On Saturday, the Dodgers play the Giants at home to end a three-game series. Los Angeles needs a win to remain in first place in the division and avoid a humiliating sweep by the Giants in Dodgers Stadium.
On Sunday, the Giants will send Tim Lincecum to the mound to face the Dodgers. The Giants right-hander is 7-3 on the season with an ERA of 3.31. The Dodgers will counter with Brett Anderson. The Dodgers southpaw is 2-4 with an ERA of 3.34.
The current line has the Dodgers favored at -150, the Giants on +155 and the run total sitting at 7.5. Early money on this game shows about a 50/50 split amongst bettors.
The Giants have beaten the Dodgers in 9 of 11 head-to-head games this season, including Saturday's win 6-2. The Dodgers are just a half game ahead of the Giants entering this game. Los Angeles on the season is 38-31 and San Francisco is 38-32.
Don Mattingly the Dodgers manager said that San Francisco has gained 7 games on his team with their record of 9-2 head to head.
Neither of the two teams has swept the other in two straight series in 9 seasons. Los Angeles did it in 2006-07, while the Giants last did it in 1991.
The Giants are lucky to face the Dodgers so often. Against everyone else in the MLB, San Francisco is 29-30.
The Giants pitching is what has helped them dominate the Dodgers. San Francisco pitchers have posted an ERA of 2.66 in the 11 games played against Los Angeles and in 59 other games this season their ERA is 3.84.
The Giants announced that Hunter Pence their outstanding outfielder continues to rehab his wrist in a season that has been injury filled for the Giants star. Pence has not played since June 2 and is currently on the disabled list.
Giants' manager Bruce Bochy told reporters on Saturday that Pence might not play again until after the All-Star break. Bochy added that he hoped that was not the case, but it will be a while until he can return.
Justin Maxwell has done most of the playing in place of Pence. He has 4 home runs and 18 runs batted in but is batting just .238.
San Francisco has been able to stay in second and inch closer to the Dodgers without Pence playing which is making it easier on management to hold him out until the doctors say he is 100% recovered.