Giants WR Victor Cruz Expected To Return After Two-Year Absence
By Amber Lee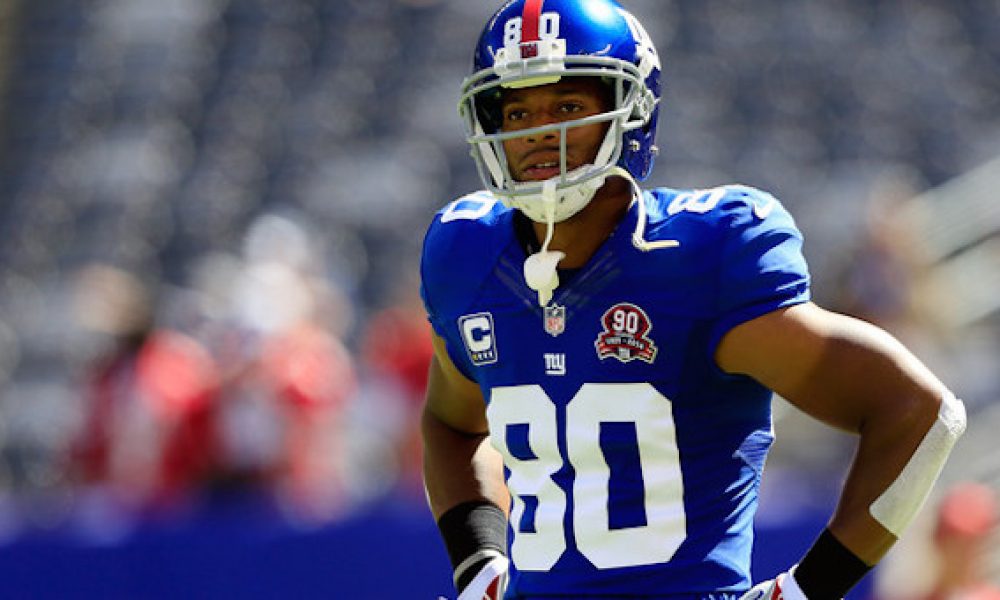 For the first time in nearly two years, New York Giants wide receiver Victor Cruz will likely take to the field.
Cruz has been out of action since tearing his patella tendon against the Philadelphia Eagles back in October of 2014.
Since that horrendous injury, the former Pro Bowl receiver has gone through the gauntlet of setbacks in an attempt to return to the field.
But now, it appears that Cruz is finally ready to lace them up.
"We'll find out more today and tomorrow, but I'm looking forward to seeing him," Giants head coach Ben McAdoo said, via the NY Daily News. "It was nice to see him in the uniform in pre-game the other day."
Should Cruz not suffer any setbacks from the groin strain he suffered earlier this month, the talented receiver will likely be a go against the New York Jets this upcoming weekend.
It is interesting that the Giants would target a preseason game for the return of their star receiver. Though, it's also important to note that Saturday's outing against the Jets will act as a tune up for the regular season. In reality, the team wants to see what it has in the former Pro Bowl receiver.
Reports during camp indicated that Cruz lacked the explosiveness that made him a dominating receiver back in 2011 and 2012 when he combined for over 2,600 receiving yards.
Should Cruz fail to impress this weekend, the door will be left ajar for impressive second-round pick Sterling Shepard to take on more of a role as a rookie.
This will be one of the major things to watch as the NFL preseason continues.