Gordon Returns to Suddenly Surging Browns Offense
By Jonathon Natsis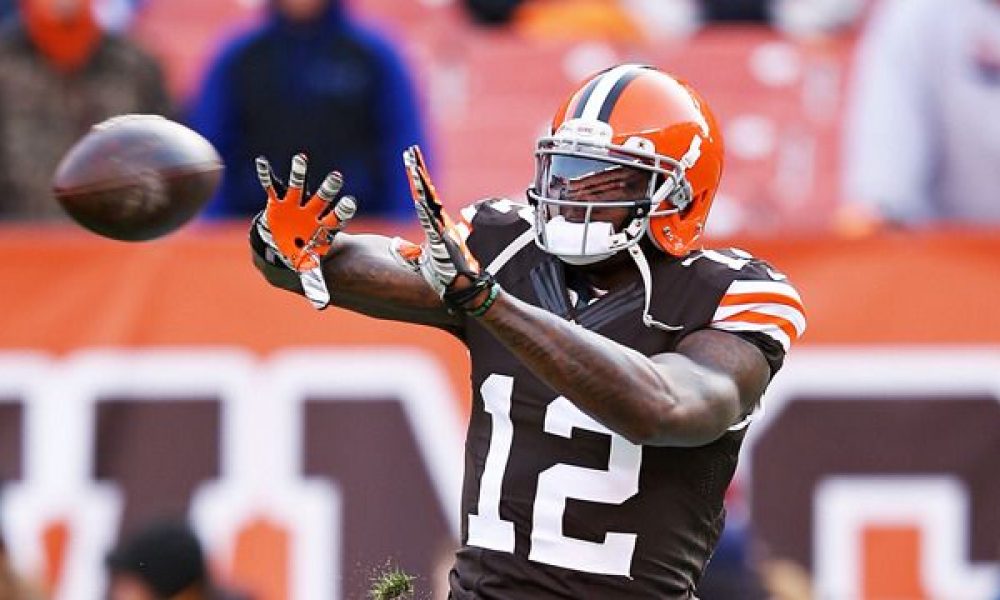 After a long slog to get back to the NFL, it's been an offseason of small victories for embattled Cleveland Browns receiver Josh Gordon. He got a little closer to retaking the field on Sunday, following a training session in which he ran with the starters ahead of a week 3 preseason game he hopes will mark his long-awaited return to football.
"It's important to him to be with the ones because I think he's going to be one of our better players," said new head coach Hue Jackson. "So we've got to put him out there and see what he's capable of doing…what's important is that I don't really know him as a football player. He's talented, obviously. He has a lot of talent."
Gordon's three series with the starting offense may be a sign of his status for the third week of preseason, often considered a dress rehearsal for the real thing.
He will undoubtedly reclaim his spot once his four-game suspension is over, coincidentally in time for a clash with the Patriots, which will see Tom Brady returning from a suspension of his own. But until then, Browns staff may be more interested in seeing what sort of depth they have on offense against Tampa Bay's starting defense.
Gordon will join a suddenly scary Browns offense that appears to be flourishing behind new starting quarterback Robert Griffin III. Last week, RGCle – as he's now known – posted a near perfect passer rating in limited game action.
His performance included two scores, one a beautiful 50-yard bomb to QB-turned-wideout Terrelle Pryor who easily created separation from the Atlanta defender, and the other punctuated by an outstretched Barnidge making the tough catch in the corner pocket.
Griffin also took off for some nice runs, including one in which he slid – albeit somewhat awkwardly – instead of taking the big hit. The Browns' offense might not be polished for some time, but it's certainty explosive. With Gordon set to return sooner rather than later, that might just be enough to trouble some of the AFC's heavyweights.