Only Injuries will keep Shazier from Stellar Season
By Jonathon Natsis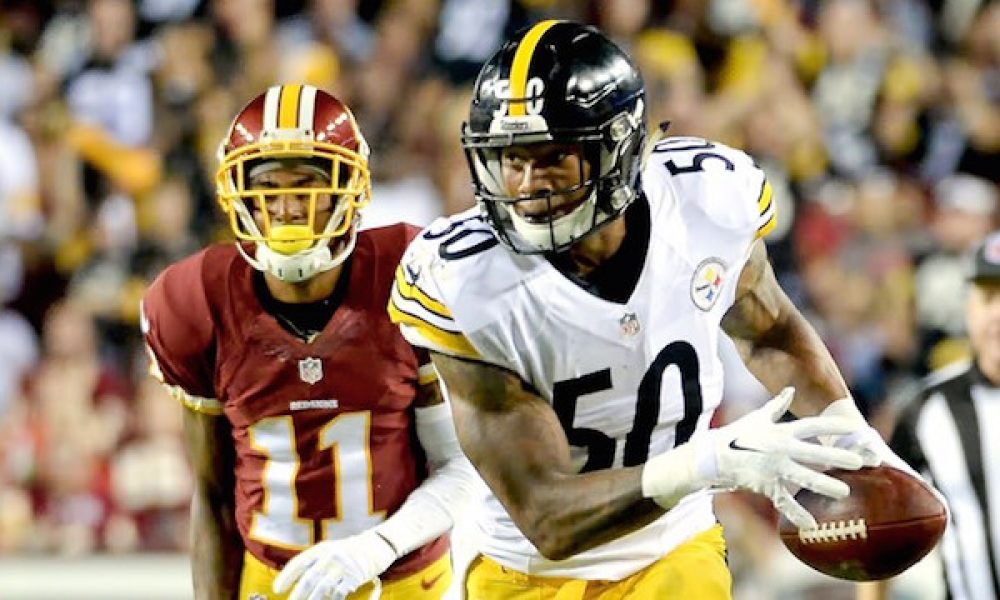 On Monday night in Washington, Pittsburgh Steelers star linebacker Ryan Shazier enjoyed another explosive performance in primetime. But just as fans began to laud his latest showing as the x-factor of their much-maligned defense, Shazier was seen on the sidelines, having been taking out of the game as a "precaution" following a minor tweak to his knee.
Details on the injury have been hazy through the week – as they always are when dealing with coy coach Mike Tomlin – but Shazier remains likely to play in this Sunday's early-season blockbuster against Cincinnati.
After a hampered start to his career (Shazier has missed 11 of his first 23 games care of various ailments), Steeler fans are hoping the former first-rounder has finally shooed away the injury bug for good.
Shazier has been a real boom-or-bust player so far. When he's off the field, you're obviously getting no production from him. But when healthy, he's never just another defender. The young man is so aware, intelligent and freakishly talented; if he wills it, he can do it – just like that.
Much like Troy Polamalu before him, Shazier enjoys ample reign to let his instincts guide him around the football field, free of assignments or schemes that would otherwise restrict less capable players.
With all eyes on Ben Roethlisberger, Antonio Brown and the Steelers' vaunted offense on Monday Night Football, Shazier recorded six tackles, two passes defensed (including a beautiful endzone break-up covering Jordan Reed), a forced fumble the Redskins were lucky to recover, and an interception on the very next play that would gone for a huge return if not for a penalty on the runback.
Last year, Shazier frequently looked like the defense's most confident player as it underwent early growing pains under new DC Keith Butler. In the wild card round, he had a career game against the Bengals. He forced two fumbles – one that would have won the game if not for an early whistle, and another that did win the game by putting the offense in position to march for a last-second field goal.
He picked up right where he left off in the nation's capital. If Shazier can stay healthy through 16 games, he won't just be good. He'll be absolutely spectacular, and a contender for DPOY by season's end.