Jake Long Declares He's "Finally Healthy"
By Jonathon Natsis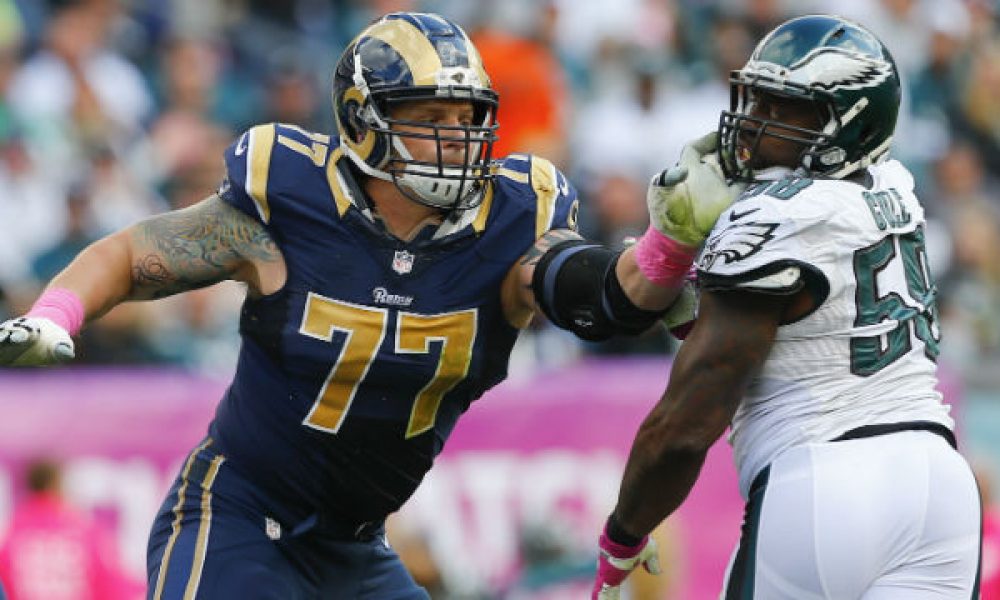 Former number one overall pick Jake Long hasn't had the smoothest of NFL careers. Since being considered the consensus top offensive lineman in the 2008 draft, Long has spent time on three different teams and suffered through a number of severe injuries. Now, the 31-year-old free agent is making his health known to the football world as he tries to land a lifeline mere weeks before the start of training camp.
"I'm finally healthy," Long declared on Saturday at the University of Michigan Big Man Camp. "This is the healthiest and best I've felt in probably about five or six years. My knee's back. I've just been working out, feeling good and ready for the opportunity when it comes along."
A former four-time Pro Bowler and 2010 All-Pro selection, Long missed the final game of his Miami career with a torn biceps. He signed a new contract with St. Louis, where he promptly tore his right ACL in both 2013 and 2014. He played sparingly in Atlanta this past season, totalling eleven snaps in four games, and none as a starter.
But the time off gave him the freedom to rehabilitate and lose some weight, often a boom or bust strategy when it comes to offensive lineman. But still tipping the scales at over 300 pounds, Long has expressed comfort and confidence in his new playing weight, and hopes some intrigued teams around the league will feel the same.
Long tried out for the Bears a few weeks ago, but did not leave the facility with a deal. The Giants are seemingly always in the market for a capable offensive lineman, and there are rumblings that Big Blue, whom Long visited twice last offseason, could give him another try. The Ravens lost Kelechi Osemele to Oakland in free agency and released injury-plagued starter Eugene Monroe more recently, so they too could be willing to take a flyer on a veteran renewed with vigour.