Jets, Bills both face must-win on TNF
By Matt Verderame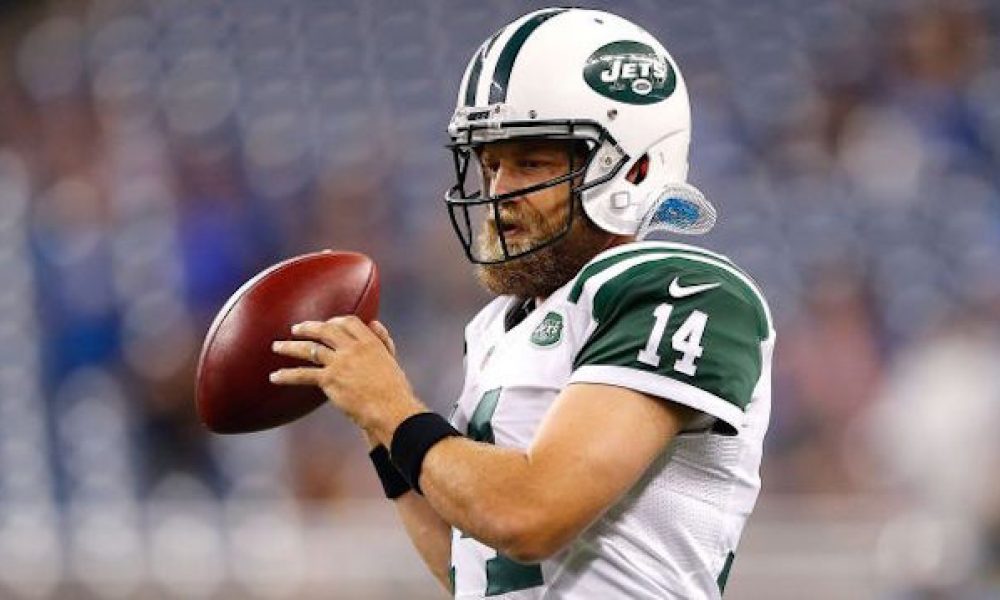 It's only Week 2 of the National Football League season, and already a bevy of teams are facing must-win games. Sound like an overstatement? Look back over the past 25 years and pick out the teams that made the postseason after going winless in their first two contests. There aren't many.
For the New York Jets and Buffalo Bills, one of them will earn a huge win on Thursday night at New Era Stadium. Both enter the affair at 0-1, with the Jets blowing a winnable game to the Cincinnati Bengals, while the Bills were busy scoring just seven points against the Baltimore Ravens.
Thiese teams know each other very well, even beyoind being division rivals. The Jets had Rex Ryan as their head coach for six years (including a pair of AFC Championship appearances) before he was fired and joined the Bills in 2015. Last year, Ryan got his revenge by beating his old squad twice, including at home in Week 17 to keep the Jets home for the playoffs.
In this game, winning might not come so easily for the Bills. Buffalo is without all kinds of talent on both sides of the ball, with offensive tackle Cordy Glenn already ruled out. Then there is wide receiver Sammy Watkins, who is listed as questionable with a foot injury. If Watkins can't go, it basically comes down to the Bills having to run the ball at will against a very good New York front that includes Muhammad Wilson, Sheldon Richardson and Leonard Williams. Good luck.
Defensively, Buffalo will have to play without defensive tackle Marcell Dareus, who is serving the second game of a four-game suspension. There are also the absences OF Reggie Ragland and Shaq Laewson, both of whom have been injured since the preseason.
Ultimately, this game probably comes down to the quarterbacks, as NFL contests so often do. Can the Bills generate enough pressure on Ryan Fitzpatrick to force him into mistakes and perhaps even a few turnovers? On the other side, can Tyrod Taylor throw for more than the 111 yards he posted against a weak Baltimore secondary? If he can't, the home team won't be feeling very good about its prospects moving forward.
It's only Week 2, and plenty can change from here on out. Yet, this one has a big-game feel to it. The Jets have some expectations attached to them after winning 10 games in Todd Bowles' maiden voyage last year, while the Bills have not reached the playoffs since 1999 despite some very talented rosters.
Thursday night provides a great opportunity for these teams to get off the mat and start feeling good about themselves. The other will be left to pick up the pieces and stare into the darkness.