Jordy Nelson Enters Training Camp on PUP List
By Jonathon Natsis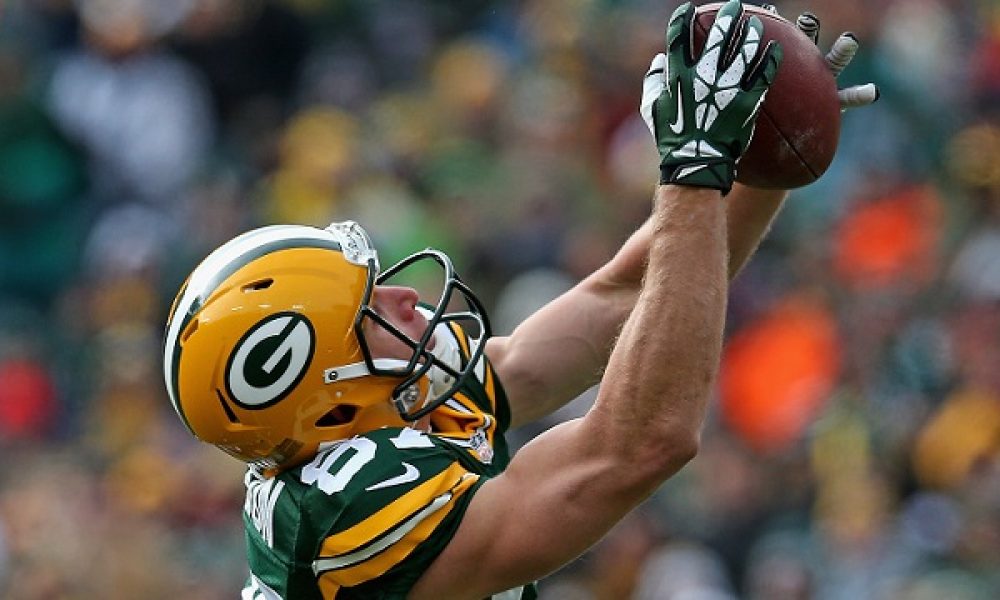 Green Bay fans clamouring to see their star wide receiver reconnect with Aaron Rodgers will have to wait a little while longer, following news that Jordy Nelson will begin his time in Packers training camp on the Physically Unable to Perform list.
Nelson, almost one calendar year removed from tearing his ACL in the 2015 preseason, should be in no hurry to return. He will sit out the Packers' first official workout session of the season on Tuesday morning, as well as missing non-padded practices on Tuesday and Wednesday, and the team's first contact drills on Thursday.
The injury occurred in the second week of the preseason against the Steelers. Nelson left the ground to snag a high pass, and immediately collapsed in a heap as soon as his feet hit the ground. That unfortunate game later claimed Steelers All-Pro center Maurkice Pouncey for the season, sparking renewed demands to shorten the preseason in an attempt to avoid injuries to the league's top talents.
This season, the Packers will play five trial games by virtue of being selected to play the Colts in the Hall of Fame Game. Nelson isn't expected to earn many in-game reps in the entire preseason, let alone the game that is almost exclusively reserved for rookies and backups.
Nelson will be joined by wideout Ty Montgomery, guard T.J. Lang, center Corey Linsley, linebacker Sam Barrington and tight end Jared Cook as members of the Packers PUP list to start camp.
Cook, a rare free agent signing by the Pack in March, underwent foot surgery in June to rectify an issue that plagued his productivity last year. His fellow inactives have all seen varying degrees of game action since 2015, but will all form part of the initial 90-man roster, with the ability to be activated at any point during the preseason.