Kaepernick Given Full Medical Clearance for Training Camp
By Jonathon Natsis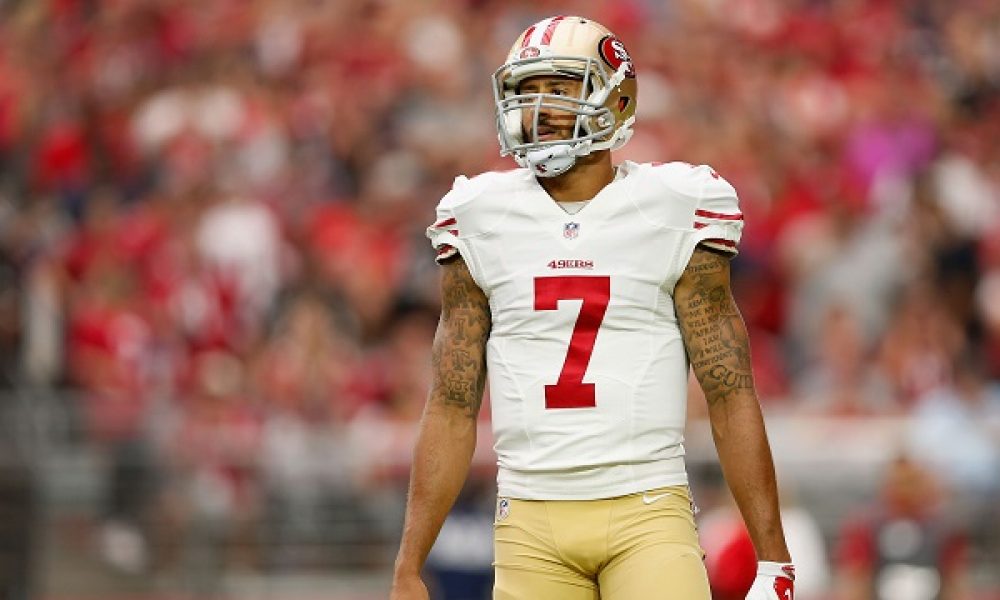 It's quietly one of the most intriguing quarterback contests set to emerge out of this year's preseason. And now, with former starting QB of the San Francisco 49ers, Colin Kaepernick, cleared for practice, we will soon see where new head coach Chip Kelly has placed his faith.
Kap appears to be recovering well from his offseason shoulder surgery. He attended 49ers OTAs and June minicamp but was limited in practice. Having now regained much of the weight and upper body strength lost during his recovery, team doctors have expressed confidence in clearing him to play as he tries to reclaim his starting role.
Kaepernick was placed on injured reserve in November last season, opening the door for former Jaguars draft bust Blaine Gabbert to earn some snaps in a wasted season. But far from being the dumpster fire many disgruntled fans expected, Gabbert was solid around a porous offense. He went 3-5 as a starter, but recorded 10 touchdowns to 7 interceptions, and almost set a season-high passing yardage mark in only half a season of production.
Extrapolated to a full season, that's a respectable stat line for a capable starting quarterback. Of course, in the NFL, that's easier said than done, and Kaepernick will be out to prove he's once again the man to lead this offense. Not unlike Gabbert, Kap's decent season prior to his injury was shrouded by a poor supporting cast and an even worse record.
A couple of years ago, Kaepernick was the poster boy for the NFL's brief but passionate love affair with the read-option offense. The scheme was overused and subsequently snuffed out by defenses, forcing players like Kaepernick to spend more time in the pocket and go through progressions; part of a skillset Colin didn't – or perhaps, didn't have to – tend to throughout his young career.
But with Kelly now at the helm, the Niners are expected to be all-in on his unique brand of superspeed offense based around no-huddle movement and minimal adjustments by the quarterback. If all goes well, the offense could return to its multi-dimensional best. If it doesn't, the defense could be made to shoulder the burden through another potentially long season in the Bay.