Kevin Durant Free Agency Odds
By Jonathan K.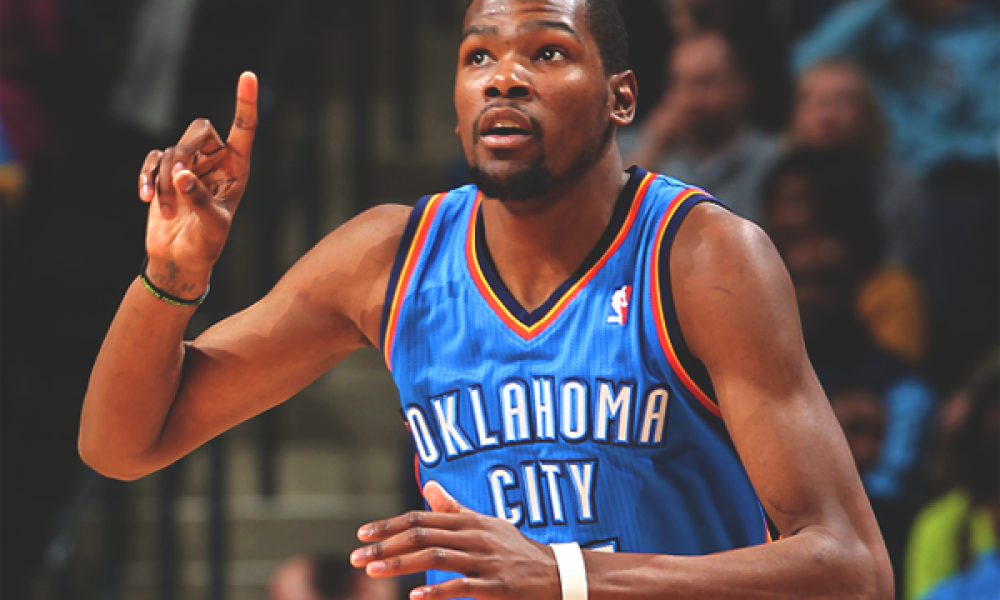 The biggest undecided free agent at the moment is Kevin Durant and free agency odds are pouring in with a focus on the potentially former Oklahoma City Thunder star player.
The hype around Durant is real.  He averages 27.4 points per game as a regular season average, which is good enough for the third-highest in NBA history. That's only behind Michael Jordan and Wilt Chamberlain, good company to be in.
Durant is a favorite to stay in OKC. However, not far behind is the Golden State Warriors (3/1). The next three teams (15/1) are tied: the Celtics, Knicks and Spurs. The Knicks recent pick up of Derrick Rose and the presence of Carmelo Anthony will undoubtedly cause Durant to at least consider the option.
You can check out the full Kevin Durant odds below.
Kevin Durant Free Agency Odds
Oklahoma City Thunder (-800) 
Golden State Warriors (3/1)
Boston Celtics (15/1)
New York Knicks (15/1)
San Antonio Spurs (15/1)
Miami Heat (20/1)
Los Angeles Clippers (30/1)
Atlanta Hawks (50/1)
Washington Wizards (50/1)
Houston Rockets (+75/1)
Los.Angeles Lakers (75/1)