Marvin Lewis Won't Play Burfict in Preseason
By Jonathon Natsis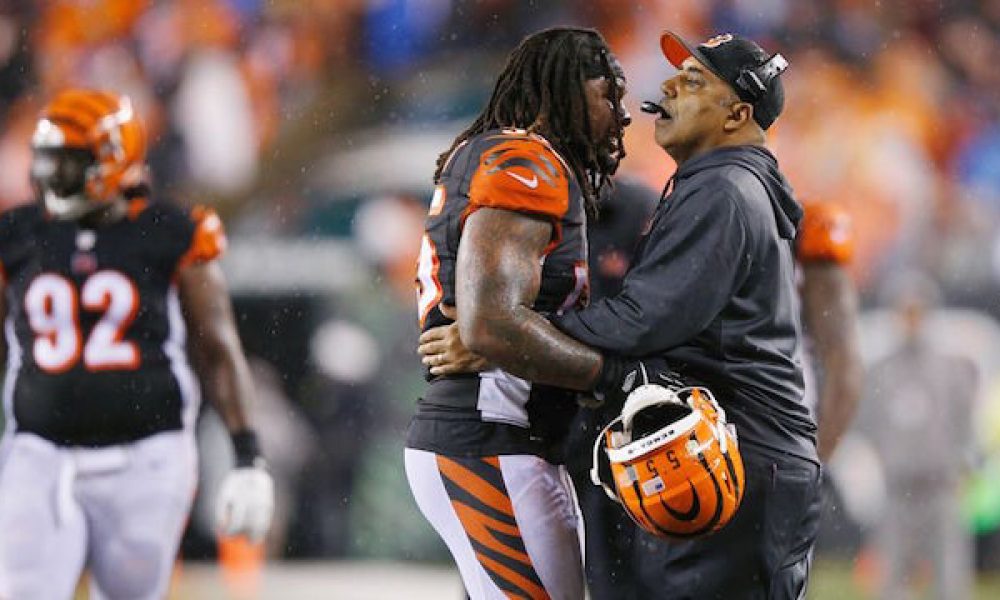 Be it because of nagging injuries or a refusal to jeopardise team chemistry, Cincinnati Bengals head coach Marvin Lewis has opted not to play linebacker Vontaze Burfict in the preseason.
The news comes courtesy of Bengals beat writer Paul Dehner Jr., who claimed that Lewis' decision was based on not wanting to take any chances with injury.
Burfict will be suspended for the first three games of the regular season, but that doesn't disbar him from participating in the preseason. However, if Lewis and his coaching staff already know what they have in the talented but oftentimes boneheaded playmaker, they may wish to use August to further test out their depth at the position. Seven-year veteran Vincent Rey and third-round sophomore P.J. Dawson are next on the depth chart.
The Bengals will be without Burfict in a tough stretch to open a 2016 season that they hope will finally end their playoff curse. The team will travel to New York and Pittsburgh to face formidable AFC foes in the Jets and Steelers, before hosting the defending champion Broncos, who, even this late into the offseason, remain an enigma in the conference.
Vontaze will be thrust right back into the spotlight upon his return. Cincy will host Miami in a rare non-divisional edition of Thursday Night Football, where you can rest assured the cameramen, announcers, officials and opposition will all be watching closely for any indiscretions.
The 25-year-old was handed a three-game suspension by the NFL in January for a number of blanket offenses committed in the wild card round against Pittsburgh. The proverbial icing on the cake was a vicious hit on Antonio Brown that resulted in an on-field scuffle and ultimately yielded 30 yards in penalties, gifting the Steelers an easy field goal for the win.
Burfict's appeal of the suspension in February was promptly dismissed.