Miko Grimes Defends Colin Kaepernick On Twitter Like Only She Could
By Amber Lee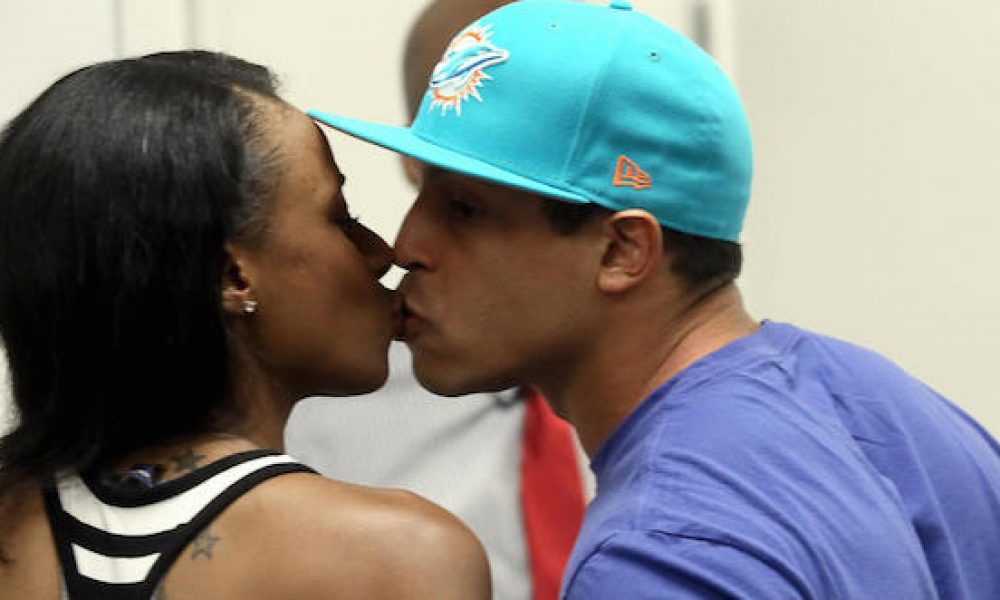 Following up what was already an eventful afternoon of oversharing on Twitter, Miko Grimes, the (far too entertaining for her own good) wife Tampa Bay Buccaneers cornerback Brent Grimes, spent the evening jumping to the defense of San Francisco 49ers quarterback Colin Kaepernick.
https://twitter.com/iHeartMiko/status/770311591111819264?ref_src=twsrc%5Etfw
Kaepernick has been under fire from all directions for his decision not to stand during the national anthem at recent preseason game. Although the criticism has only intensified since he announced he would continue his protest until the U.S. stops oppressing black people, the last thing Kaepernick needed was the type of defense Grimes provided.
First of all, if you're not following Miko on Twitter, you need to rectify that immediately. As for her pointed bedtime rant, as opposed to the rest of the day generalized ranting, check out the screen caps of her tweets below. Due to the incendiary nature of some of it, there's a decent chance it could be deleted in the coming hours or days.
Honestly, there's a lot of ground to cover here. We'll continue to monitor the situation through Tuesday morning and update as the inevitable fallout ensues.
That's assuming Mrs. Grimes keeps it together and doesn't get herself arrested overnight—which has been known to happen.