Miller, Broncos Still In Contract Stalemate
By Jonathon Natsis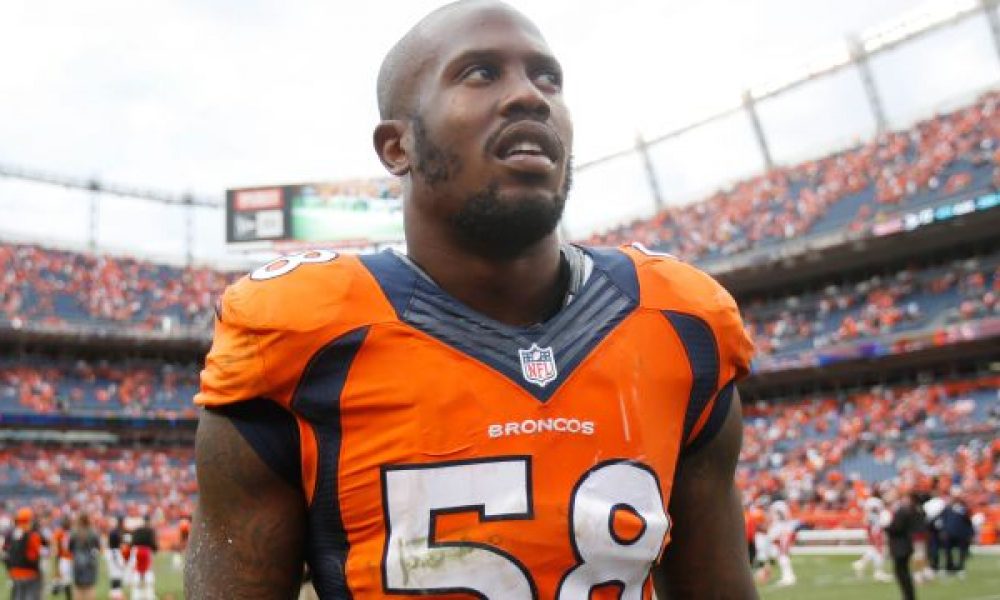 Time is quickly running out on a contract settlement between Super Bowl MVP Von Miller and the Denver Broncos. The defending champs and their star pass rusher have each repeatedly expressed a desire to get the deal done before the start of the 2016 preseason. But so far, talk has proven cheap, and it seems each side still has different perceptions about Miller's true worth.
According to ESPN's Josina Anderson, Miller and Denver have not engaged in any noteworthy correspondence since early June. Fresh off the team's visit to the White House on June 6, Denver offered Miller a deal set to expire 24 hours later.
Miller was not fazed by the artificial deadline, perhaps being fully aware that he has until June 15 to sign an extension or else play out 2016 for a pittance of $14 million.
What's significant about the bypassing of the June 7 deadline is that neither Miller nor general manager John Elway have made a move since Philadelphia's Fletcher Cox signed his monster extension last week.
The six-year, $103 million contract set a new record for the highest sum of guaranteed money dished out to a non-quarterback in NFL history. Cox was deserving of the lucrative figure, with some predicting it will not only set the benchmark, but pale in comparison to Miller's demands.
It is being reported that any communication the two sides did have was limited to trading proposals, lacking the kind of analytical back-and-forth negotiation that helps bridge the gap between expectation and outcome, ensuring a fair deal for both sides.
Von and John still have some time to hash things out, but it's clear the Broncos don't want to risk another season of incredible production out of Miller, who would subsequently become a 2017 free agent in the absence of getting a long-term deal done now.