MLB All-Star Game: Preview and Prediction
By David A.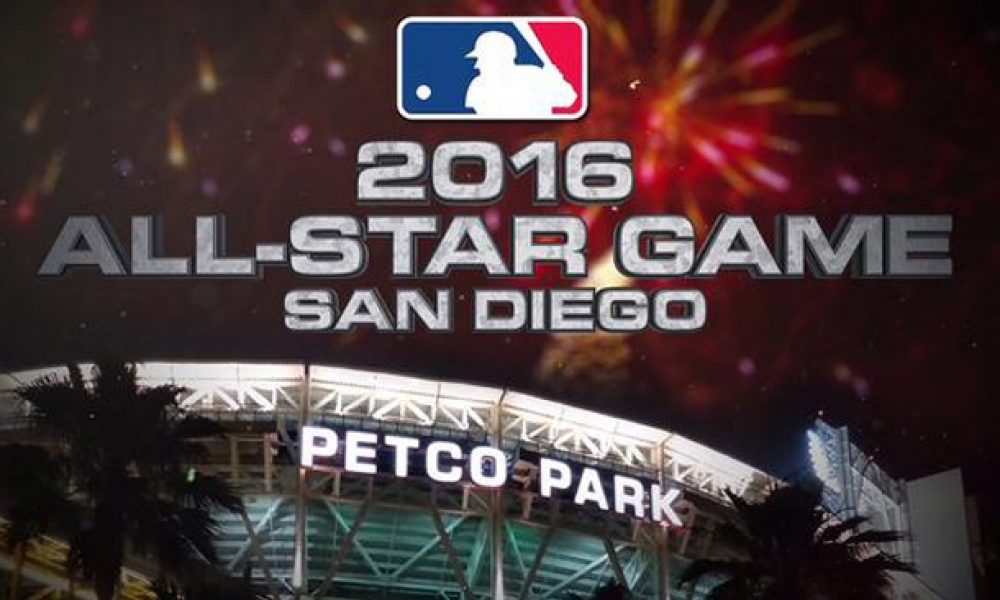 The 2016 edition of the MLB All-Star Game will be played on Tuesday July 12 at Petco Park in San Diego, California the home park of the National League San Diego Padres.
Odds makers have a current line of -116 for the National League, +105 for the American League and an over/under run total of 7.5.
The visiting American League All-Stars are lacking top pitchers entering this game, but they offset that with a number of big sticks such as Mark Trumbo, David Ortiz, Mike Trout, Manny Machado, Miguel Cabrera and Jose Altuve.
The power is not overwhelming but the team has great contact hitters and great fielders on defense. Every starter for the AL is batting .300 or better with the exception of Sal Perez the catcher.
Not only are players such as three Red Sox starters – Mookie Betts, Jackie Bradley Jr. and Xander Bogaerts having great seasons at the plate, each is an above average defender.
Power might not be deep for AL starters, but Robinson Cano with 21 home runs, Josh Donaldson with 23 and Edwin Encarnacion with 23 are all reserves. The leading home run hitter in the league is Trumbo with 28.
Both top AL closers Craig Kimbrel and Wade Davis are out injured, but Zach Britton with 27 saves and Andrew Miller are more than capable.
The American League starting pitchers will be without Danny Salazar, but Chris Sale a top candidate for the Cy Young will start. Corey Kluber the reigning Cy Young winner is on the squad.
The National League All-Star team is stacked from top to bottom. The talented crop of Chicago Cubs highlights the NL team.
Yoenis Cespedes is out injured but there is still plenty of power for the NL. Anthony Rizzo and Kris Bryant have combined to hit 46 homers for the Cubs. Carlos Gonzalez and Bryce Harper have 19 home runs each.
The entire NL infield is made up of Cubs players making it even stronger as they know how each other plays.
The NL's top pitching aces either are injured or not able to pitch due to rotation situations, The NL will not have Clayton Kershaw, Stephen Strasburg, Madison Bumgarner or Noah Syndergaard.
The likely starter will be either Johnny Cueto who is 13-1 with an ERA of 2.47 or Jose Fernandez at 1-4 with an ERA of 2.52.
Four of top five save leaders in baseball are in the NL bullpen.
Prediction: Lean towards the National League in this game as they have power, play great defense and own a strong bullpen.