Montreal Canadiens Inexplicably, Arbitrarily Unload P.K. Subban
By Amber Lee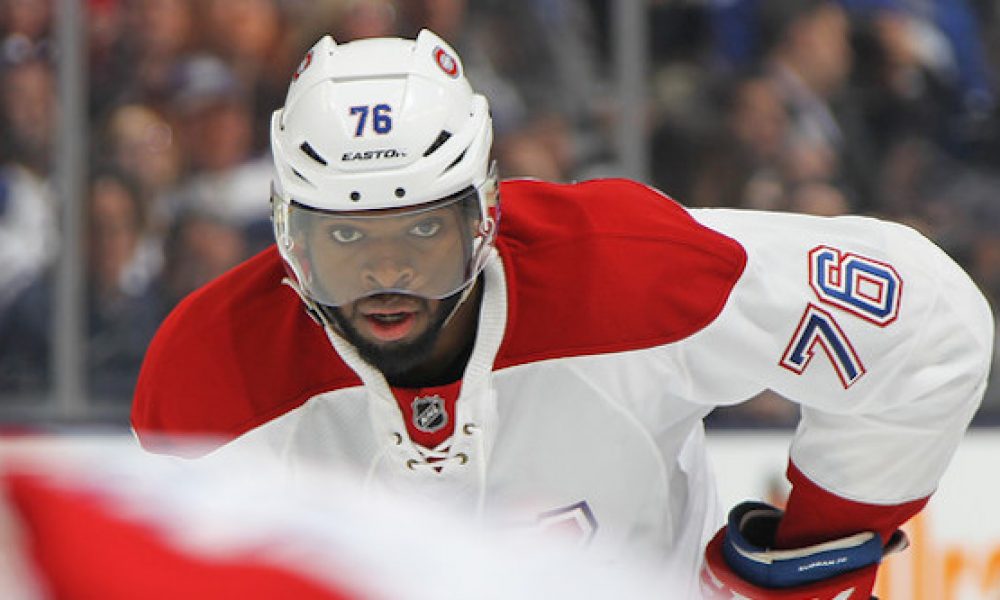 The Montreal Canadiens sure kicked off their offseason with a bang on Wednesday, trading former Norris Trophy winner P.K. Subban to the Nashville Predators straight up for captain Shea Weber. With both defenders among the best and most highly paid in the NHL, the deal was nothing short of a blockbuster.
While there is no question Weber is a great player, on the surface the deal sure seems to be weighted in Nashville's direction. For one, Subban, who just recently turned 27, is nearly four years younger than Weber, who will be 31 when the season starts this fall. That's an awful lot of extra mileage on the three-time Norris Trophy finalist.
Perhaps it can be argued that it was a salary cap driven decision—Subban is entering the third year of an eight-year contract and is currently the highest paid defenseman in the league. Then again, that wouldn't be a particularly strong argument, given the Habs will only be freeing up $1.14 million in cap space through the life of what would've been Subban's deal.
Ultimately though, even that savings will be negated in the end if Weber actually plays out the remainder of his contract in Montreal, since he's under contract through the 2025-26 season. Subban's deal, on the other hand, expires after the 2021-22 season.
And while we're on the subject of numbers that look less than ideal for the Canadiens, consider this: the Predators have Subban locked down from age 27 through age 32, whereas the Habs have Weber under contract from age 31 through the tender age of 40.
Not only did the Predators manage to get out of Weber's ridiculously bloated contract, which is one of the worst in the league, they replaced him with a player in Subban who is superior in damn near every measurable category. Andrew Berkshire of SportsNet Canada put together an excellent head-to-head breakdown.
Despite how the trade looks, Montreal's GM Marc Bergevin is confident. "We completed today an important transaction which I am convinced will make the Canadiens a better team." Bergevin also claimed it was "one of the most difficult decisions" he's made as GM, which probably isn't much solace to Habs fans at the moment.