National League Pennant Hopefuls Face Off out West
By David A.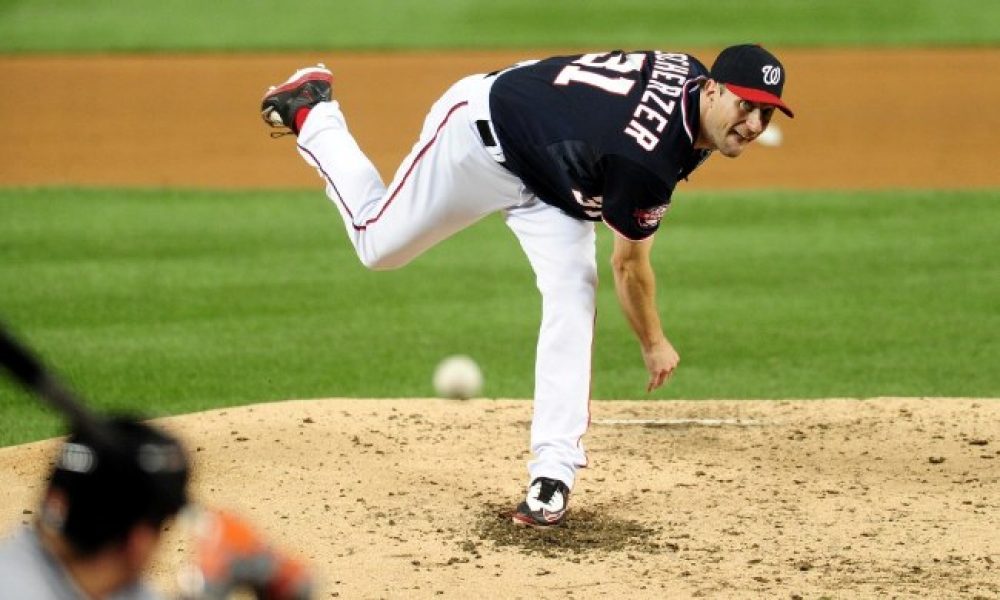 The National League East leading Washington Nationals visit the NL West leading San Francisco Giants on Friday night in a battle between NL Pennant hopefuls. The current line has Washington favored at -152, San Francisco at +140 and the over/under run total on 7.
Entering this game, Washington has a record of 60-42 overall and 29-22 on the road. The Nationals are 4-6 over their past 10 games played. San Francisco entering this game is 59-43 overall and 30-20 at home. The Giants are 2-8 over their past 10 games played.
Washington will send Max Scherzer to the mound on Friday. The Nationals right-hander is 10-6 with an ERA of 2.92. San Francisco will counter with Jeff Samardzija. The Giants right-hander is 9-6 with an ERA of 4.22.
On Saturday, Scherzer pitched seven innings for the third straight start holding the Padres to a pair of runs while striking out 10. Over his past 10 starts, Scherzer has an ERA of 1.71, 91 strikeouts and just 13 walks.
Samardzija gave up a pair of home runs for the second straight start last Sunday in a loss against the Yankees. He has surrendered 14 long balls in his past 9 starts.
San Francisco hopes a new player on the team and a few stars returning from injuries can help stop their slide of 2-10 since returning from the All-Star Game. Eduardo Nunez will debut for the Giants at second base on Friday in the second game of a four-game series with the Nationals.
Nunez batted .300 with 26 stolen bases and 47 RBIs before he was acquired on Thursday from Minnesota for just a pitching prospect. Nunez will give depth to San Francisco as it has struggled without Hunter Pence and Matt Duffy, both of are out with injuries.
Washington pushed its lead to 5 games over second place Miami with a 4-2 win on Thursday to open the series. Washington closer Jonathan Papelbon was pulled after allowing a pair of base runners during the ninth inning on Thursday and the team continues to look for relief help.
Washington right fielder Bryce Harper is in a 6 for 55 slump while batting just .237 on the season.
Washington left fielder Jayson Werth has reached base in 31 straight games, which is the longest active streak in baseball.
Prediction: With Scherzer on the mound the Nationals have a much better chance of winning. Lean on the Nationals here.