Nationals host Giants in Battle of Division Leaders
By David A.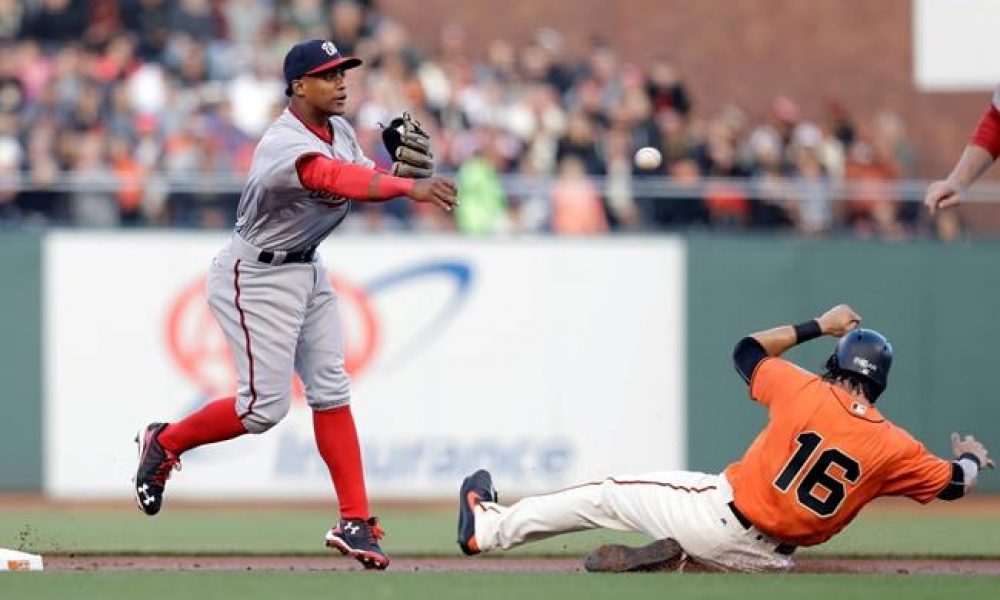 The nation's capital hosts two division leaders on Friday when the San Francisco Giants visit the Washington Nationals. The current line has Washington favored at -139, San Francisco at +128 and the over/under run total sitting on 8.5.
San Francisco has a record entering this game of 62-46 overall and 30-25 on the road. The Giants are 4-6 over their past 10 games played. Washington on the season has a record of 64-44 overall and 31-20 at home. The Nationals are 6-4 over their past 10 games played.
San Francisco will send Jeff Samardzija to the mound on Friday. The Giants right-hander is 9-7 with an ERA of 4.30 on the season. Washington will counter with Gio Gonzalez. The Nationals left-hander is 6-9 with an ERA of 4.29.
Samardzija had his scheduled Thursday start pushed back for one day after the Giants acquired Matt Moore from the Tampa Bay Rays. Samardzija has allowed 14 runs during his past 16 2/3 innings of work.
Gonzalez started the season well, but went through a six-month period of poor pitching. However, it appears he might be coming back to form despite losing to San Francisco in his last appearance after allowing just one earned run in six innings against the Giants.
Washington returns home after a strong road trip that ended with its sweep of Arizona. This game on Friday opens a homestand stand for the Nationals of eight games. Washington scored 32 runs in its three game sweep of Arizona to end his road trip at 6-3.
Last week, the Nationals were 2-2 versus the Giants in San Francisco. Washington holds a lead of seven games over the Miami Marlins heading into this game. Daniel Murphy leads the NL in batting at .358 and knocked in 4 runs in Washington's sweep of Arizona.
The Giants lead the NL West by 2 games over the second place Los Angeles Dodgers. They avoided being swept by Philadelphia with a win Thursday, but are just 5-13 since returning from the All-Star break in mid July.
The Giants were 1-9 over their past 10 games on the road prior to defeating the Phillies 3-2 on Thursday in 10 innings.
Washington's Murphy was named NL Player of the Month for July and his teammate Stephen Strasburg was named NL Pitcher of the Month.
Bryce Harper the Nationals' right fielder has just 4 hits over his past 38 at bats.
Prediction: The Nationals are playing much better than the Giants at this stage. Lean here toward the home team.