NBA Rumors: Bulls Prefer To Trade Derrick Rose Over Jimmy Butler
By Ryan Ward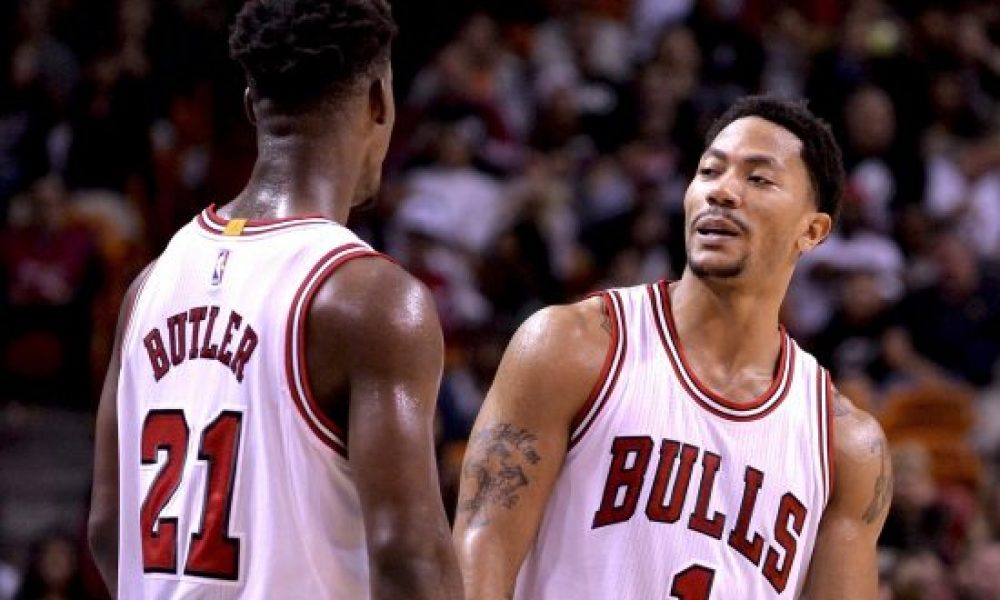 The Chicago Bulls are one of the prominent franchises in the NBA that could be in from some drastic changes over the course of the offseason. The six-time NBA champions missed the playoffs for the first time since 2008 this year, and the aftermath may result in a much different roster next season.
Along with potentially losing both Pau Gasol and Joakim Noah in NBA free agency, the Bulls may ultimately pull the trigger on a blockbuster trade to send Derrick Rose or Jimmy Butler elsewhere. Trade rumors have been circulating about Butler's future for quite some time, but it appears the Bulls are more willing to part ways with Rose, according to NESN.com:
League sources in Italy say the Bulls are actively open to moving guard Derrick Rose and that seems to be the first choice rather than shopping Butler.
At one point in time, Rose was widely considered to be one of the best players in the league. The Chicago native seemed like an ideal fit for the struggling Bulls franchise with the team finally finding a superstar-caliber player to replace the unreplaceable Michael Jordan.
Unfortunately, Rose has become another perennial All-Star that simply can't stay healthy. Rose went from the peak of superstardom with an MVP award, beating out LeBron James in 2011, to a player that has been labeled injury prone and quite a possibly nothing more than a second-tier star in this league.
As for Butler, the 26-year-old has stepped out of Rose's shadow in Chicago and quickly become the new face of the franchise. Butler has improved immensely from year to year and is a hot commodity on the trade market, but it might take an offer the Bulls can't refuse to part ways with him this summer.
The Minnesota Timberwolves and Boston Celtics could be two teams battling it out for Butler's services during the offseason. Chicago will likely attempt to unload Rose, but the trade calls for Butler could prove to be overwhelming and too good to pass on.