BREAKING: New York Knicks Acquire Derrick Rose In Trade With Chicago Bulls
By Ryan Ward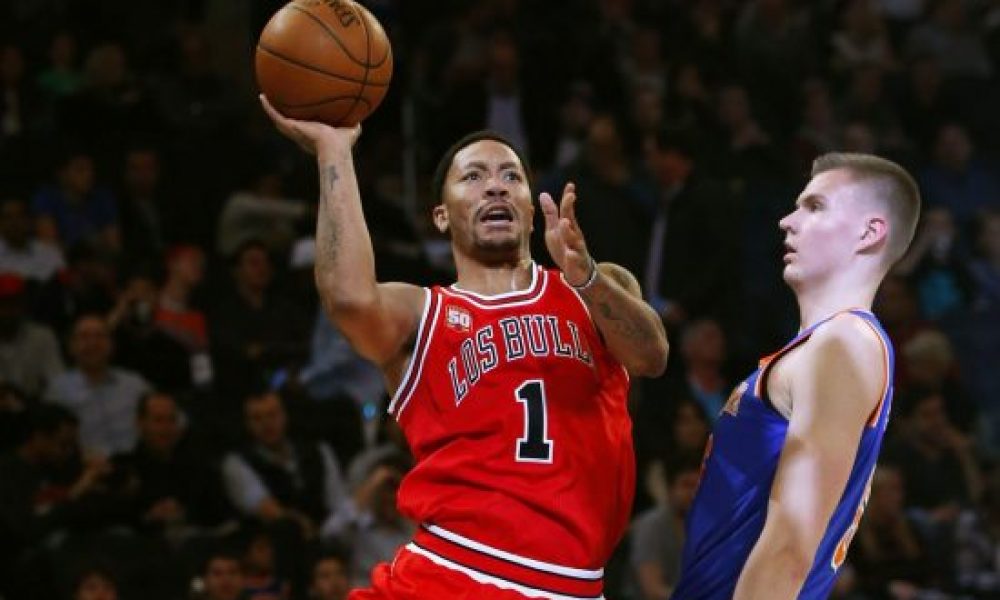 The New York Knicks had two things to take care of in the NBA offseason this summer with a vacant head coaching position and a desperate need to upgrade the point guard position. A few weeks after hiring Jeff Hornacek to be Derek Fisher's successor, Phil Jackson went on out acquired Derrick Rose from the Chicago Bulls.
According to ESPN's Marc Stein and Ian Begley, New York has made a deal on Wednesday to bring in the former NBA MVP:
The Knicks and Bulls have agreed to a deal that will send former All-Star point guard Derrick Rose to New York, sources told ESPN.
Although Rose is no longer the explosive athlete he once was with the Bulls, the 27-year-old point guard is still a force to be reckoned with and a considerable upgrade at floor general for the struggling Knicks. Along with bringing in Rose, the Knicks have acquired a second-round pick in the upcoming NBA Draft while sending a few notable names to Chicago:
The Knicks are trading center Robin Lopez, guard Jose Calderon and guard Jerian Grant to Chicago, which is shipping guard Justin Holiday, Rose and a 2017 second-round pick back to New York, sources said.
It'll be interesting to see how this gamble works out for Jackson and company. New York is still in a transition phase and hopes to bounce back sooner rather than later. The addition of a Kristaps Porzingis through the draft last year was a huge step forward as he could easily be the next great international star to follow in the footsteps of Dirk Nowitzki, Pau, and Marc Gasol.
Along with Porzingis proving to be a star on the rise this past season, Rose will be part of a new trio in New York along with fellow superstar Carmelo Anthony. The talented trio could be the next best thing in the Eastern Conference or another star pairing that never pans out.