Dwyane Wade On Chicago Bulls: 'It's Jimmy Butler's Team'
By Ryan Ward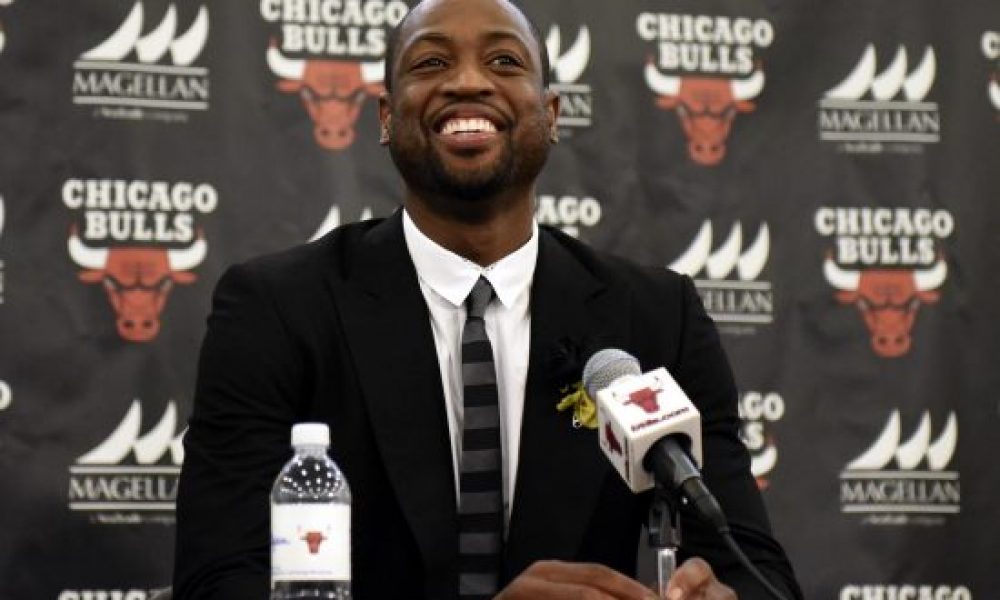 After spending his entire NBA career with the Miami Heat, Dwyane Wade decided to make a change this summer. Wade has signed with the Chicago Bulls and one question that has consistently been asked: whose team is it now?
Once Derrick Rose was traded to the New York Knicks, it officially became Jimmy Butler's team. Even before Rose left, most believed it was Butler's show in Chicago, but with a three-time NBA champion in the mix, things have gotten interesting.
Although Wade is the superstar on the team, the veteran guard made sure to let people know that he's taking a backseat to Butler in Chicago. Wade said the following during his introductory press conference, via Kurt Helin of Pro Basketball Talk:
"We're not going to go through this all year. It's Jimmy Butler's team. Myself and Rondo are here to bring what we bring as athletes."
Butler also recently talked about recruiting Wade to the Bulls. Butler told Wade he didn't care what role he would play moving forward, but that they'd win games together regardless, via Vincent Goodwill of CSNChicago.com:
"I was telling him, of all the things that have been said, I'm here to win. I don't care what role I'm supposed to play, whose team it is, you come here, we'll win games."
With the dynamic trio of Butler, Wade, and Rajon Rondo, there's no telling how good the Bulls will or will not be next season. The team has turned over a new leaf with Butler as the new face of the franchise with Chicago heading into an uncertain future.
It'll be interesting to see how well these three veterans can play together next season in the Windy City and if they can become enough of a force in the Eastern Conference to challenge LeBron James' Cleveland Cavaliers.