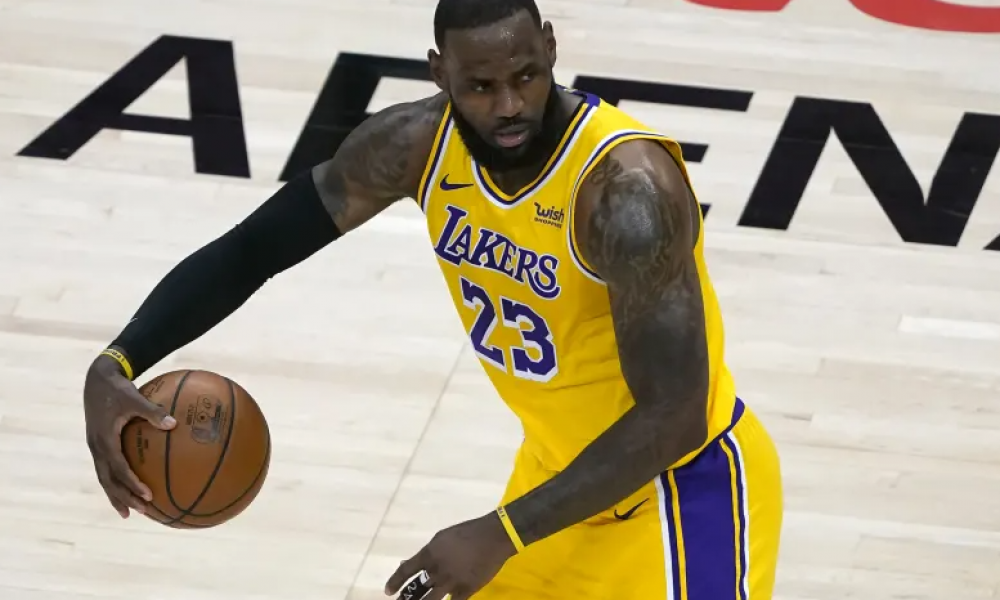 Lakers expect LeBron James to return before season ends
The Los Angeles Lakers face a tough uphill battle to secure a playoff spot and the team's pathway may feature star forward LeBron James back in the fold before the regular season ends. Before Sunday's win against the Orlando Magic, head coach Darvin Ham voiced as much that James is expected to return in the coming weeks before the playoffs.
The four-time league MVP's absence has seen the Lakers stay above water behind a 6-5 record, putting them in a tie for the 10th spot with the Utah Jazz. At the same time, Ham believes it has allowed the rest of the roster to elevate their collective play to add another dependable element to the table.
"I think Bron, him being out has revealed that we have a lot of different weapons that are very capable players on both sides of the ball that can help us achieve the goal that we're trying to achieve," Ham said via ESPN. "And when he comes back, he's just going to add to it."
The Lakers need to continue to move in the right direction if they hope to have any chance of James returning. Los Angeles must at least move securely into the play-in tournament.
Want $250 to bet on NBA futures?
The Lakers possess a small margin for error, especially with 10 games left to play in the regular season. Every remaining contest holds an even greater magnitude, as another skid could doom any hope for postseason play.
Although James is nearing his return, Los Angeles sits in a tough spot to keep its playoff aspirations alive.