LeBron James admits some Cavs players didn't want Dwyane Wade
By Ryan Ward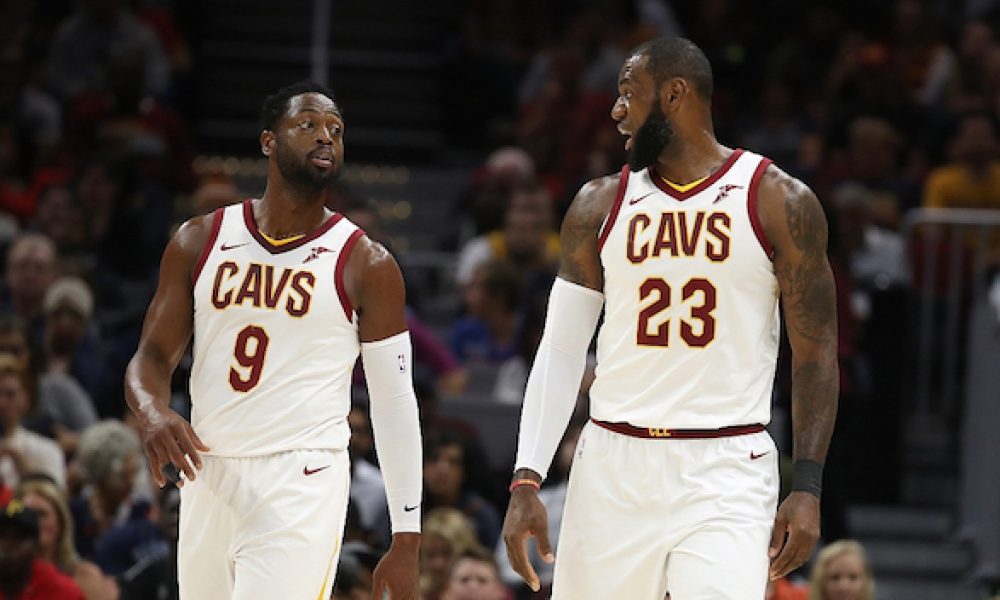 The Cavs are in championship mode once again. The team's brass is trying to put more pieces around LeBron. It could potentially be one last effort to win another title with the Akron product at the helm.
To improve the roster, the team went out and signed the veteran and close friend of LeBron's in Dwyane Wade. This move was thought to increase the team's chances of competing, but it seems as though not everyone in Cleveland was on board with the move as LeBron points out, via Jason Lloyd of The Athletic.
"There was a couple guys with it," James said. "But it wasn't a lot."

The fact Wade wasn't openly embraced bothered James.

"I still know what he's capable of doing. Why wouldn't you want another guy in the locker room that brings a championship mentality and a guy who can still play?" James said. "So, of course, it bothered me, but f*** it. It is what it is."
Game Changer
During the beginning of the season, Wade didn't look like the game changer the Cavs thought he might be. The team struggled and Wade eventually lost the starting role that he took from J.R. Smith.
Fast forward to the end of November, the Cavs are one of the hottest teams in the league and are beginning to resemble the championship-caliber team they hoped they'd be this season. The Cavs have won 10 in a row while working their way back up the Eastern Conference standings as they now sit in third place behind the Detroit Pistons and Boston Celtics at 15-7.
Whether Wade is still an unpopular figure in Cleveland remains to be seen, but the team is definitely clicking as they pass the quarter mark of the season. The Cavs' odds of winning it all have improved.