NBA Rumors: Houston Rockets Interested In Trading For Rudy Gay?
By Ryan Ward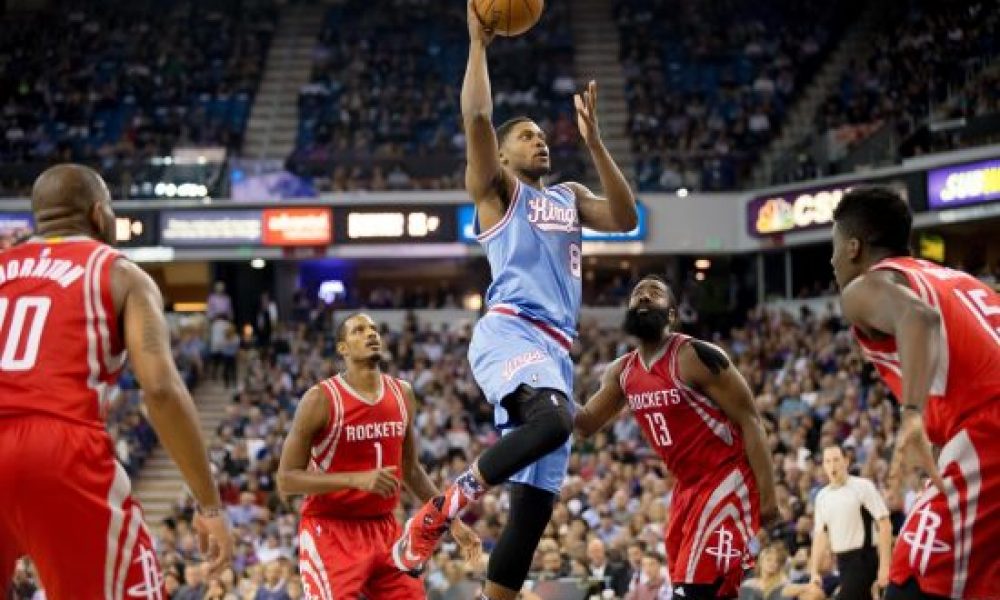 The Sacramento Kings appear to be determined to trade veteran forward Rudy Gay. The situation has gotten ugly with Gay unhappy about the way the Kings organization is going about trading him. Although Gay isn't thrilled with the situation, he may soon have to pack his bags with the Houston Rockets potentially being his next destination in the NBA.
According to Steve Kyler of Basketball Insiders, the Rockets appear to be the most interested in team in Gay's services:
The next hurdle is value. League sources say while there are teams that have expressed interest in Gay – most notably the Houston Rockets – getting anything of real value back on what could be a one-year rental at Gay's price tag is hard math to make work.

There is a sense among league insiders that the Kings are not looking for a ton in return for Gay, so that may make finding a deal a little easier even with all the issues surrounding a deal.
It seems as though the Kings simply want to part ways with Gay and his contract. Obviously, as Kyler points out, that is no easy task, but it may be only a matter of time before the Rockets come up with a trade package to make it happen.
Last season, Gay played in 70 games for the Kings while averaging 17.2 points, 6.5 rebounds, and 1.7 assists per game. Although Gay is set to turn 30 next week, the veteran forward still puts up consistently good numbers and remains a valuable asset for whatever team acquires him.