NBA Rumors: 'No Scenario' In Which Thunder Consider Trading Russell Westbrook
By Ryan Ward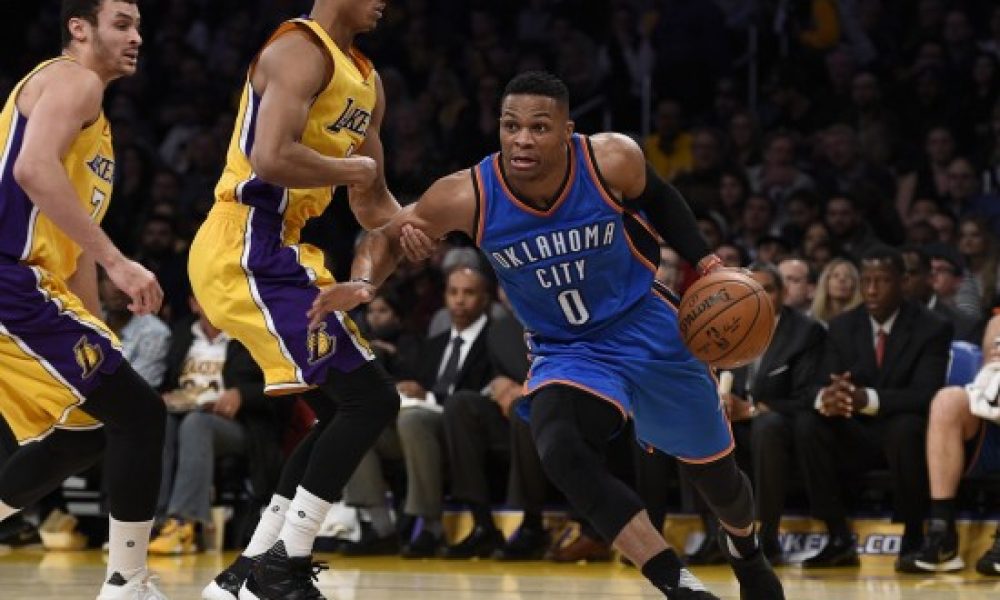 Last month, Russell Westbrook was the star player in the NBA most likely to be traded. Kevin Durant's decision to leave the Oklahoma City Thunder for the Golden State Warriors sent shockwaves throughout the league and left Westbrook's future up in the air.
Fortunately for Westbrook, the Thunder aggressively made their intentions known with the superstar. Oklahoma City wanted to sign the UCLA product to a contract extension securing his future with the team through the next two seasons. Although an extension has been signed, there's no guarantee things will work out next season and therefore a trade may still be a possibility.
Westbrook may eventually be on the trading block in Oklahoma City, but next season it may be all quiet on the trade front. Steve Kyler of Basketball Insiders claims there's no chance the Thunder look to trade Westbrook during the 2016-17 NBA season:
sources close to the situation have said, there is almost no scenario in which the Thunder look at trades with Westbrook this year.
At this point, Westbrook has a chance to make the Thunder his team in the wake of Durant's departure. The franchise desperately wanted to hold onto the rising star and was able to do so, but there will be a lot of pressure on the player and the team to make it work moving forward.
Along with hoping to keep Westbrook in Oklahoma City for his entire NBA career, the team will likely go after Blake Griffin in free agency next summer. Griffin is from Oklahoma City and may be intrigued by the prospect of heading home if the Los Angeles Clippers can't make the next step.
Needless to say, the future of the Thunder franchise is by no means secure. Westbrook could still be headed elsewhere over the course of the next two to three years, and Oklahoma City could struggle without Durant leading the way.